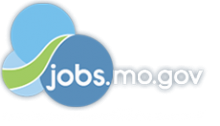 Job Information
Ameren

Construction Designer I

in

St Louis

,

Missouri
If end date is listed, the posting will come down at 12:00 am on that date:
DUTIES: Under direct supervision and moderate independence, to represent the Company with customers, builders, developers, any Company representatives, and other appropriate contacts regarding service requests to process and monitor customer applications for service work from start to finish, including but not limited to the following activities: Receive and process inquiries and requests for electric and gas new construction, relocations, demolitions and service upgrades, primarily by telephone or on-line entry, and determine the appropriate process flow of the order. Create orders in the customer request tracking system. Answer inquiries and requests from customers, electricians, and others regarding service and facilities, and provide other information utilizing customer information systems. Attain working knowledge of Ameren's customer information system. Provide the customer with information on rates, charges, programs, service requirements, and other technical expertise as required. Design assigned jobs of low complexity not requiring field visit in accordance with Company electric or gas standard designs. Orders may be sent directly to Operations. Order necessary materials (i.e., meters, etc.). Set up customer billing for work performed. Receive and initiate lighting orders. Process wiring-okay and inspections. Close out orders and process necessary order details. Handle special requests as assigned.
SPECIAL RESPONSIBILITIES: Build customer satisfaction with all facets of service work. Ensure proper application and collection of service related charges to protect Company revenue. Exercise duties to comply with policies and serve the best interest of the Company. Responsible to ensure billing and operating records are properly established for all service work. Responsible for safe, efficient and effective use of Company resources. Protect public safety by preventing and/or identifying unsafe electric or gas facilities. Hold as confidential information related to customer accounts. Respond for emergency callouts.
CONTACTS: Customers, contractors, governmental authorities, real estate developers, and other contacts as appropriate. With construction department representatives, superintendents, supervisors/foremen regarding construction jobs; and with other Company representatives.
WORKING CONDITIONS: Primarily in office environment with minimal field work. When in the field, exposed to varying weather and construction site conditions, must wear personal protective equipment as required, operate a vehicle, and work may be in close proximity to energized electrical facilities, pressurized natural gas facilities, and other common outside hazards.
QUALIFICATIONS: An Associate's Degree or sixty (60) credit hours towards a Bachelor's Degree from an accredited university, college or junior college. The degree major is preferred to be in engineering science or technology, construction management, mathematics; physics, CAD (Computer Assisted Drawing), GIS (Geographic Information System), or related technical field.
Three (3) credit hours at an accredited university, college or junior college in CAD (Computer Aided Drafting/Design) or GIS (Geographic Information System) related course with a minimum grade level of "C".
Successfully pass Company's EEI Technical Aptitude test. If the aptitude test is failed on the employee's initial effort, it may be retaken after a one month waiting period, but not to be taken more than once per job posting. The test may only be taken a maximum three (3) times in the Company.
OTHER: Candidates must be able to perform the essential functions of the job with or without reasonable accommodation. The Company will provide reasonable accommodation in appropriate circumstances when consistent with applicable law.
All qualified applicants will receive consideration for employment without regard to race, color, religion, sex, national origin, ethnicity, age, disability, genetic information, military service or status, pregnancy, marital status, sexual orientation, gender identity or expression, or any other class, trait, or status protected by law.
St. Louis-based Ameren Corporation powers the quality of life for 2.4 million electric customers and more than 900,000 natural gas customers in a 64,000-square-mile area through its Ameren Missouri and Ameren Illinois rate-regulated utility subsidiaries. Ameren Illinois provides electric transmission and distribution service and natural gas distribution service. Ameren Missouri provides electric generation, transmission and distribution service, as well as natural gas distribution service. Ameren Transmission Company of Illinois develops, owns and operates rate-regulated regional electric transmission projects. For more information, visit Ameren.com, or follow us on Twitter at @AmerenCorp, Facebook.com/AmerenCorp, or LinkedIn/company/Ameren.