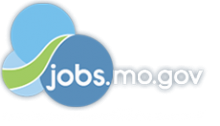 Job Information
City of St. Louis Department of Personnel

Commissioner of Traffic

in

St. Louis

,

Missouri
Commissioner of Traffic
View all jobs
Apply
Notice:
Dear applicants, in order to help prevent the spread of the COVID-19 virus, the Recruitment and Examination Section is suspending all written tests, performance tests and oral interviews until further notice. These examination components are being replaced with experience and training evaluations, which do not require physical contact. Please fully describe all of your qualifying education, training and experience on your applications. Thank you. The safety of all of our staff and applicants is our priority as we continue with our efforts to conduct merit based testing for staffing the City's Civil Service.
Salary
Minimum: $82,914.00

Maximum: $130,130.00
Nature of Work
This is the top level management/administrative position in the City of St. Louis Traffic Division responsible for planning, directing, coordinating, and supervising the installation, operation, and maintenance of all traffic signals, signs and markings, and determining their character, location and use. Duties include: developing plans and evaluating operational aspects for new street and highway locations; establishing/revising traffic regulations; researching new techniques and materials in the line of traffic controls; performing studies concerning present transportation systems, travel patterns, land use, parking, population density and economic activity, and formulating alternatives with respect to transportation system and land use plans. Incumbent reports to the Director of Streets.
For an additional description of this position, please refer to the classification specification for Commissioner of Traffic
Minimum Qualifications
A Bachelor's degree in Traffic or Civil Engineering, or a directly related field accredited by the Accreditation Board of Engineering and Technology, Inc.; plus five years of traffic engineering experience. At least two years of this experience must include supervising/managing staff involved in traffic engineering operations and maintenance.
Registration: Registration as a Professional Engineer in the State of Missouri or registration in another state with eligibility for reciprocity in Missouri.
License: Must possess and maintain a valid Missouri driver's license while employed by the City of St. Louis. Must possess a valid driver's license at the time of filing application and be able to present it at time of the Oral Interview. Please note type of license, number, class and expiration date on the Employment Application.
Documentation of academic credentials must be submitted at the time of the Oral Interview.
A limited number of applicants may be scheduled for the Oral Interview based on an evaluation of their qualifying education, training and experience as listed on the Employment Application. Complete the Employment History and Educational/Training History sections of the Employment Application even if you submit a resume. Resumes will not be accepted as a substitute to a fully completed application. When completing the Employment History section of the application, include reasons for changes in employers and explain any gaps in employment. Incomplete and/or carelessly completed applications will not be considered.
VETERAN'S PREFERENCE POINTS: To be eligible for veteran's preference points, the applicant must submit a copy of his/her DD 214 Certificate of Release or Discharge from Active Duty with the Employment Application or at the time of the Oral Interview. The Director of Personnel may, in his discretion, accept alternate documentation.
LAST DATE FOR FILING APPLICATION: Applications will be accepted until a sufficient number are received to fill the anticipated vacancies. Please submit application as soon as possible. Applications can be submitted on the Internet. Visit the City web site at http://stlouis-mo.gov/jobs
Examination Components and Their Weights
Experience and Training: Pass/Fail

Oral Interview: 100%
No waiver of the Residency Requirement will be granted.
O.C. 3046
December 09, 2019 Reopened 01/02/20
4283-19M (No Wav)
View all jobs
Apply
Your feedback was not sent.