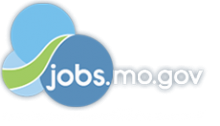 Job Information
AT&T

Client Solutions Executive 3 Mobility

in

St Louis

,

Missouri
The Mobility Client Solutions Executive is a Direct Sales/Customer-facing role and is responsible for building and maintaining relationships with the client, account planning and strategy, and pursuing new sales opportunities, with a focus on solution-selling, for the AT&T Mobility solution portfolio. Working directly and independently with the client, the Mobility CSE successfully maintains, develops and grows business within the AT&T account, with responsibility for revenue growth in the mobility portfolio. The Mobility CSE understands the customer's business, identifies key industry trends, and handles account planning and strategy development for the Mobility solution set, with the overall integrated account owner. The Mobility CSE owns the sales process for solutions within their mobility solution set, focusing on customized and customer-facing activities. Mobility CSEs may be assigned to key accounts or a group of accounts.
Job Duties and Responsibilities:
Develop account strategy and roadmap in collaboration with the overall integrated account owner

Perform account management, account maintenance, and opportunity development

Handle account planning and forecasting for Mobility solution portfolio

Build, maintain, and manage relationships with key clients

Interface with all partner organizations in support of account and sales accuracy, revenue protection and growth, and customer satisfaction

Invite customer to meetings/key events with AT&T executives to support positioning strategy with the overall integrated account owner support

Identify customer needs related to Mobility solution portfolio, with a focus on solution-selling

Understand customer's business, financial needs and key industry trends

Analyze and anticipate business problems and provide Mobility solutions

Provide timely and accurate account status reports, forecasts, sales funnel entries and business plans to sales leadership, operational teams, and the overall integrated account owner as required
Pursue new sales opportunities in the Mobility solution portfolio:
Collaborate with the overall integrated account owner for integrated solutions that span product

Perform in-depth research for potential Mobility solution opportunities

Validate rough budgetary pricing and financial feasibility for new opportunities

Qualify opportunities for sales overlay resources (e.g., IoT resources)
Complete the following sales process activities for Mobility solutions:
Enter opportunity into appropriate systems

Complete designs

Complete ICB pricing process

Integrate all pricing into one package

Develop and tailor proposal template

Present proposal, contract package to customer

Collaborate with customer to re-examine business needs and better tailor proposal

Partner with post-sales support to ensure focus on customer satisfaction in all activities (e.g., project implementation, order tracking, escalations)

Serve as point of escalation for sales and post-sales issues to ensure customer satisfaction

Act as customer advocate, especially in interactions with partner organizations, taking initiative and accountability for producing desired results
Position will own the activities including: Account planning, forecasting, selling the Mobility portfolio. Own account strategy and design/develop roadmap in collaboration with the overall integrated account owner.
Preferred Qualifications:
Bachelor's degree is not required but a degree in Engineering, Computer Science, or MIS is preferred

8 to 12 years of outside sales experience

Excellent negotiation and closing skills

Excellent presentation and communication skills

Excellent interpersonal skills

Excellent Mobility industry and product knowledge
Required Qualifications:
Valid driver's license with satisfactory driving record

Current auto insurance

Reliable vehicle per transportation needs of market
Supervisory : No
We expect employees to be honest, trustworthy, and operate with integrity. Discrimination and all unlawful harassment (including sexual harassment) in employment is not tolerated. We encourage success based on our individual merits and abilities without regard to race, color, religion, national origin, gender, sexual orientation, gender identity, age, disability, marital status, citizenship status, military status, protected veteran status or employment status.