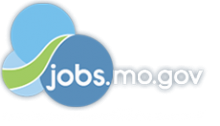 Job Information
VIVA USA Inc

Business Project Senior Analyst

in

St Louis

,

Missouri
Req Ref No: SGMOBP65 Location: St Louis, MO Duration: 12.0 months
Description
Description:
Business Project Senior Analyst :
Duties: Delivers specific delegated tasks assigned by a supervisor in the Business Project Management job family. Assesses, plans, monitors, evaluates and reports on project plans. Participates in and/or facilitates the design, development, and implementation of new operational controls, performance metrics, information management systems, and automated processes. Compiles and analyzes results for identification of improvement opportunities. Analyzes possible solutions using standard procedures. Develops, produces, gathers and improves executive and line of business scorecards as needed. Provides benchmarking and comparative analysis support. Provides measurement support (i.e. development, reporting, validation and improvement). Possesses a thorough knowledge of the interdependencies among business improvement teams and matrix partners; negotiates change through matrix partners; and serves as a technical, procedural, or workflow resource for improvement teams, matrix partners and management. Completes day-to-day Business Project Management tasks without immediate supervision, but has ready access to advice from more experienced team members. Tasks involve a degree of forward planning and anticipation of needs/issues. Resolves non-routine issues escalated from more junior team members.
Skills:
Demonstrated project management skills, with the ability to manage multiple complex projects Ablity to work towards specific deliverable within a tight deadline Proficent with Word, Excel, Powerpoint and Visio Project Management Certification is a plus Responsible for the implemetation of new products and programs that will enable patients and clients with a lasting first impression of client
Keywords:
Education: Bachelors Degree and 5 years experience or 11-14 years of relevant working experience
Skills and Experience:
Required Skills:
PROJECT MANAGEMENT
Minimum Degree Required:
Bachelor's Degree
VIVA is an equal opportunity employer. All qualified applicants have an equal opportunity for placement, and all employees have an equal opportunity to develop on the job. This means that VIVA will not discriminate against any employee or qualified applicant on the basis of race, color, religion, sex, sexual orientation, gender identity, national origin, disability or protected veteran status.