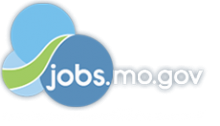 Job Information
Batteries Plus Bulbs

Batteries Plus Bulbs - Store Manager

in

St. Louis

,

Missouri
Batteries Plus Bulbs - Store Manager
Jobs

Login

St. Louis, MO, USA

$35,000 - 45,000 plus Bonuses

Base + Commission

Full Time

Health Insurance, 401k, Paid Vacation, Bonus, SPIFF Opportunities, Flexible Work Schedule
Email Me Similar JobsEmail Me This Job
Batteries Plus Bulbs Store Manager
Your local Batteries Plus Bulbs is hiring a Store Manager for a location in St. Louis Metro area. As the Store Manager , you will lead and supervise retail and commercial store activities which include responsibilities for retail and commercial sales, profitability, customer service, store operations, and coaching and mentoring of associates. Leading our team of Trusted Advisors, you will strive to provide all our customers with a great customer experience. Requirements are a minimum two years of retail store management experience, a strong technical aptitude, ability to work a flexible schedule, a valid driver's license, a customer-centric personality, and the ability to demonstrate our brand promise, "Today and every day, our neighbors trust us to help repower their lives" is required.
We are on the leading edge of new technologies including repairing the latest phones and tablets, providing next generation batteries for new devices, and cutting-edge LED products for smart homes. We sell and program key fobs and laser cut high security keys for almost any vehicle.
Batteries Plus Bulbs is the nation's largest battery, phone repair, and light bulb franchise. We provide an impressive selection of batteries, light bulbs, fixtures, keys & key fobs, device repair services, and related items. We are your friendly neighborhood store that thousands of customers have come to trust and depend on to fulfill their power, lighting, and repair needs. We are powered by a culture of trust, something we must earn every day by living up to our values. Our customers trust us to provide the solutions for their devices when their technology fails them.
Our customers will love you and we can prove it because 97% of people who visit our stores make a purchase.
As a franchise store employee, you will receive the following benefits: paid vacations, most weekends off, bonuses, 401k, health insurance, paid holidays. In return, we offer ongoing training, a chance to learn and develop new skills, the chance to work with a fun and exciting team, and the opportunity to serve residents and businesses within your local community.
Store Manager Qualifications
Minimum 2 years of retail management experience with people and P&L responsibilities

Passion for customer service and problem solving, with the ability to close a sale

Strong technical aptitude and a basic understanding of electronics with the ability to be trained in cell phone repair

Ability to lift 50+ lbs. and install automotive batteries

Valid Driver's License and clean driving record