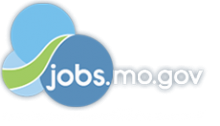 Job Information
Commerce Bank

Assistant Branch Manager - Webster Groves (Full Time)

in

St. Louis

,

Missouri
26661 Assistant Branch Manager - Webster Groves (Full Time) (Open)
Job Category:
Grade 08
---
Location: 8050 Big Bend, St. Louis, Missouri 63119
---
Job Expectations:
Assistant Branch Manager - Webster Groves (Full Time)ABOUT WORKING AT COMMERCEWouldn't it be great if you could help people with their financial challenges and build and grow your leadership skills? That's exactly what you'd be doing as an Assistant Branch Manager ll for Commerce Bank. We're looking for teammates who are ready to say, "Challenge Accepted" then truly help people with their everyday money issues. You'd be helping yourself too, because Commerce has a tradition of recognizing and rewarding people for their talent, skills and contributions. And as an Assistant Branch Manager ll, you'll be a key person driving your branch's success.Hiring strong people like you is the reason we've been a successful bank for over 150 years and have developed a reputation as a great place to work in the banking world. If you'd like to work at a place that is respected in its industry and in your community, we should talk. We're always looking for the best and brightest who are ready to step up and say, Challenge Accepted!" ABOUT THIS JOBThe Assistant Branch Manager ll is the right hand person who helps the Branch Manager run a branch. You'll supervise daily operations of the branch to keep customer service running smoothly, promote security and profitability. This is a very important job that's key to the branch's success. You'll be on the front lines making sure branch and individual sales expectations are met; day-to-day customer service; compliance with established policies and procedures relative to bank operations; security; human resource management; etc. You'll also help the Branch Manager monitor sales results of individuals as well as the branch as a whole. You'll be hands on and step in to provide coaching and assistance whenever it's needed. In addition, you'll have your own personal sales goals to meet and you may be assigned business development responsibilities as well. You'll be a coach, leader, mentor and an indispensable ally all rolled into one. You'll help lead your team to build and maintain strong relationships with customers by making sure they have a great experience every time they visit the branch and by providing friendly, helpful solutions to their financial challenges.If this sounds like you, we'd love to talk.Education/Experience•High School diploma required. Associate Degree Preferred.•2-4 years of experience. Technical Knowledge/Skills•Required: Basic knowledge of the financial services industry gained through prior work experience•Preferred: Working knowledge of retail products and services and bank operations gained through prior work experience.Primary Duties•Manage day-to-day branch activities including operations, administration and providing directions to branch staff.•Observe and coach sales staff to improve quality and experience of customer interactions.•Monitor results, develop and implement efforts to assure that expectations and goals are met.**For this position, federal regulations require Commerce Bank to prepare an investigatory consumer report which will disclose credit history. If you express interest in and are considered for this position, you will be asked to authorize that report.
Time Type:
Full timeJoin our winning team.
If you're looking for something more than just another job, we're looking for you. We're searching for people with a make-it-happen attitude who also want to make a difference. At Commerce Bank, we take the time to really get to know our customers. Then we work together to help them achieve their goals. It's a great feeling. We are committed to always bringing our best, which means we are constantly looking for the best to join us. Does that sound like you?
Commerce Bank has been awarded numerous awards for our company culture. We have been included on distinguished lists such as Forbes' Best Midsized Employers, Forbes' Best Employers for Women, and Korn Ferry's Engaged Performance Award. You'll see the difference for yourself when you join the team.
Want to be notified of positions that fit your preferences? Sign up for job alerts and we'll contact you about positions that match your skills and interests.
Our policy is to provide equal opportunity to all qualified candidates and employees without regard to gender, race or ethnic background, age, religion, sexual orientation, national origin, marital status, veteran status, disability or any other non-job related factors.