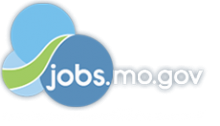 Job Information
Raising Cane's

Area Leader of Training - St. Louis

in

St. Louis

,

Missouri
The Area Leader of Training [ALT] is primarily responsible for the delivery and implementation of effective training systems at Company Restaurants. The ALT supports the Restaurants through the development of Manager training locations, monitoring MIT performance, and supporting the training and development of Crew and Managers. They are a key advocate for Training & Development by representing the function as a Training specialist.The ALT partners with the Business Unit Leader, Regional Leader of Training, and other Department leadership to align Raising Cane's training goals and help to improve Restaurant and Company performance.
• Ensure the highest levels of training standards at all Restaurants• Validate Advanced Crew certifications• Implement Training & Development programs and systems• Establish annual goals for Training Restaurant/Certified Training Restaurants with Business Unit Leaders• Execute Training Restaurant/Certified Training Restaurant Certification and annual Re-Certification process• Onboard all new Training Restaurants via the certification process and certify all Training Managers• Conduct and document Training Restaurant visits to evaluate operational effectiveness and MIT requirements• Execute touchpoints with all Managers In Training [MITs] during each phase of Training; combination of phone calls, emails and face-to-face interactions to gauge performance• Submit Training Transition Plan (TTP) documentation and verify MIT validations for TR/CTR bonuses• Support Pre and Post New Restaurant Opening Activities including 15, 30, 60, 90, and 120-day Restaurant visits and validations• Validate the effectiveness of RPS/Training plans and identifies training gaps by assessing objectives, compliance, and providing training on corrective actions• Identify training gaps and compose Training Plans with clear objectives, outcomes, and follow-up measurementsSecondary Responsibility- Support Business Unit(s)• Report/Follow-up on adoption rates of all programs and initiatives for the Business Unit through Restaurant visits and documentation• Support Business Unit in reaching Certified Trainer, Bird Specialist and Cross-Training goals annually• Support Area Focus Restaurants as prescribed by the Business Unit Leader• Schedule and execute Certified Training Manager Classes to achieve expectations; Track Certifications• Participate in Train the Trainer sessions for Company rollouts; Partner with Business Unit Leader on General Manager/Managing Partner Training Sessions• Create, maintain, and execute Business Unit Training Plans in partnership with Business Unit Leaders aligned to business goals• Provide feedback on Crewmember, Shift Manager, Operations Manager and General Manager Development Plans• Manage ServSafe Certification and report to Business Unit Leader and RLTTerritory Responsibility – Support Function• Provide feedback and follow-up documentation on executed rollouts and Training meetings• Serve as the Subject Matter Expert [SME] for training system development• Review Period, Quarterly and Yearly Training results to identify gaps and develop Training plans to address• Actively review and provide feedback on all Training programs in development• Provide observations, evaluations and feedback on Training effectiveness
• Acts as a role model, consistently represents & lives Cane's Values• Adherence to Company "How We Do Business" requirements• Required to live within assigned Area (Home Base or Regional Office Base as assigned)• Ability to Travel 50 – 75%; car and/or travelQualifications, Experience & Education• Minimum of High School Diploma or equivalent required, college degree preferred• Training certifications desirable• Must be 18 years of age or older• Minimum 2 years Restaurant Operations experience required, quick service or fast casual preferred• Previous multi-unit training experience required, minimum 5 years preferred• Proficient in a variety of technology systems, especially Microsoft Office (Word, Excel, PowerPoint, and Outlook) and able to adapt to new systems quickly• 1 to 3 years management experience in the hospitality field required• Knowledge of principles and methods for change management, curriculum and training design, teaching and instruction for individuals and adult learners, and measurement of training results• Demonstrate an understanding of the general principles of Adult Learning Theory
Connect With Us!Not ready to apply? Connect with us for general consideration.