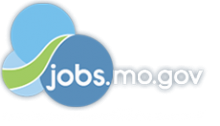 Job Information
Commerce Bank

Administrative Assistant III

in

St. Louis

,

Missouri
Job Category:
Grade 06
---
Location: 8000 Forsyth, St. Louis, Missouri 63105
---
Job Expectations:
How would you like to work for a great company that offers career growth and values your skills and experience? For over 150 years, Commerce Bank has built a strong reputation as a "Super Community" bank and is recognized as an industry leader. In today's growing and competitive financial services industry, we look for creative and innovative solutions to meet the needs of our customers. To achieve our results, we recruit the best and brightest employees who ask, listen, and solve to meet our customers' needs!This position supports a team of Private Client Advisors within the Commerce Trust Company by providing a high level of administrative client service and support (assistance with all aspects of account administration, cash management, security movement, and discretionary actions within fiduciary engagements, coordination of documents needed for tax preparation, and client satisfaction and retention).Key responsibilities include:- Work cooperatively with assigned Private Client Advisor's (PCA's) by providing administrative support in the opening, administration, and closing of fiduciary, agency and custodial accounts.- Deliver superior service to our clients and their external professionals. - Resolve operational issues by working with internal partners.- Assist PCA's in handling cash receipts and disbursements for accounts.- Prepare new account paperwork and obtain other documentation necessary to establish various account types as well as coordinate and track the opening process with internal partners.- Access and update information on trust accounting platform.- Input and maintain customer information in client relationship management system.- Coordinate account termination (i.e.: circulate necessary notices, value assets, prepare distribution schedule and coordinate transfer of assets).- Address customer phone and email inquiries.- Prepare documents to be filed in the administrative, investment and vault files.- Prepare various administrative presentations, reports, memos and letters as requested.- Perform special tasks/projects as assigned and time permits.Work Schedule- Full Time, 40 hours per week.- Monday - Friday, 8:00am-5:00pm. Knowledge, Skills, & Abilities- Professional presence and approach and desire to exceed client expectations. - Proficient in Word and Excel, professional letter writing, and electronic communication. - Demonstrated superior customer contact skills required. - Ability and confidence to work independently. - Excellent communications skills. - Good organizational skills, ability to prioritize, positive attitude, and ability to work effectively with all levels of staff and departments. - Knowledge of wealth management services and products; specific knowledge of trust and retail services a plus. Education/Experience- Required: - High School Diploma or Equivalent. - Preferred: - Bachelor's Degree or Equivalent.
Time Type:
Full timeJoin our winning team.
If you're looking for something more than just another job, we're looking for you. We're searching for people with a make-it-happen attitude who also want to make a difference. At Commerce Bank, we take the time to really get to know our customers. Then we work together to help them achieve their goals. It's a great feeling. We are committed to always bringing our best, which means we are constantly looking for the best to join us. Does that sound like you?
Commerce Bank has been awarded numerous awards for our company culture. We have been included on distinguished lists such as Forbes' Best Midsized Employers, Forbes' Best Employers for Women, and Korn Ferry's Engaged Performance Award. You'll see the difference for yourself when you join the team.
Want to be notified of positions that fit your preferences? Follow these easy steps:
Create a Candidate Account at the top of the page by selecting "Sign In" upper right corner

Sign-up up for Job Alerts.

We'll contact you about positions that match your skills and interests!​
Commerce Bank is proud to be an Equal Employment Opportunity employer and believes that every individual should have the opportunity to work at a job for which he, she or they qualifies. We celebrate diversity and do not discriminate based on race, religion, color, national origin, sex, sexual orientation, age, gender, gender identity, gender expression, veteran status, disability status, or any other applicable characteristics protected by law.