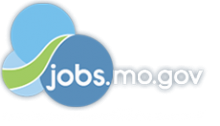 Job Information
St. Louis Community College

Accounts Payable Supervisor

in

St. Louis

,

Missouri
Full-Time/Part-Time: Full Time
Duties/Job Description:
Manages the overall direction, coordination and evaluation of Accounts Payable. Supervises, monitors and coordinates the activities of all Accounts Payable staff. Develops and oversees all tasks necessary to ensure timely payment of all invoices /credit memos.
• Maintains the College's Accounts Payable processing system by ensuring invoices and credit memos are vouchered accurately against purchase orders and budgets within contracted terms.
• Reviews reports within the enterprise reporting system to ensure entry errors are corrected.
• Oversees reconciliation of vendor account discrepancies and resolves vendor payment issues.
• Provides training to accounts payable staff and other College employees on accounts payable systems and processes.
• Develops, implements, and maintains guidelines to ensure adherence to the College's policies and procedures and to improve standardization, efficiency and workflow.
• Provides accounting assistance to staff and responds to Accounts Payable related questions /concerns to meet business need.
• Compiles reports account activity, aging and financial reports for management.
• Prepares various year end schedules and provides information for annual audit.
• Provides normal supervisory duties.
• Performs other job related duties as assigned.
Required Qualifications:
Bachelor's Degree and three years of relevant full-time experience.
Preferred Qualifications:
Prefer accounts payable supervision experience in a dynamic, diverse environment.
Open Until Filled: No
Quick Link: 10872
Salary: 49,143
Employee Group: Professional