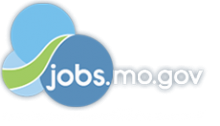 Job Information
Drury Hotels

Guest Service Agent $500 Hiring Bonus!

in

St. Joseph

,

Missouri
Rise. Shine. Work Happy.
SO MUCH MORE
Property Location:
4213 Frederick Blvd. - St. Joseph, Missouri 64506Starting at $12.21 an hour and $500 Hiring Bonus!
BASIC FUNCTION:
Provides exceptional service to all guests and potential guests by assisting them in a friendly, efficient, courteous and professional manner.  Performs all Front Desk related functions including but not limited to checking guests in and out, promoting company programs, maintaining guest records, cash handling, monitoring guest satisfaction, problem resolution, etc.  May also assist with set up breakfast and kickback which may include food preparation, set up, service and or cleaning after service. May be asked to perform duties of a Hot Breakfast Host / Hostess or Bartender when needed. Maintains a high standard of integrity, service and hospitality at all times to promote the Drury culture with customers and co-workers.
GENERAL KNOWLEDGE, SKILL AND ABILITY:
Requires ability to take written and verbal direction in English and speak English clearly. Requires the ability to relate to the public in a warm, friendly manner.  Requires the ability to pay attention to detail and handle multiple tasks simultaneously.  Requires thorough knowledge of Drury Hotel's policies and procedures.  Requires the ability to handle money, make change, and utilize office machines in normal day to day activities.  Must be willing to and have the ability to work alone as scheduled.
You belong at Drury Hotels.
Learn about and apply to join our family of employees.
ABOUT DRURY HOTELS
Drury Hotels Company is a Missouri-based, family-owned and operated hotel system with more than 150 hotels in 27 states. Founded in 1973, Drury Hotels has been recognized by the J.D. Power 2020 North America Hotel Guest Satisfaction Index Study. The recognition marks Drury's 15th consecutive guest-satisfaction award and sets a record for most consecutive wins in the J.D. Power travel and hospitality category.
The J.D. Power 2020 North America Hotel Guest Satisfaction Index Study is based on responses gathered between June 2019 and March 2020 from 37,843 guests in Canada and the United States who stayed at a hotel in North America between May 2019 and March 2020. Click here for the J.D. Power press release, which includes rankings for all hotels.
Drury Hotels is an equal opportunity /affirmative action employer. If you require an accommodation in order to view or apply to open positions or for any other part of the application or employment process, please call 888-324-1897 or email recruiting@druryhotels.com.