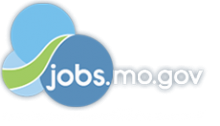 Job Information
Tyson Foods

Formulations Manager

in

St Joseph

,

Missouri
If you are looking to make an impact on a meaningful scale, come join us as we raise the world's expectations for how much good food can do!
Work Shift:
1ST SHIFT (United States of America)
SUMMARY:
To coordinate all meat type raw materials based on fresh and frozen meat prices and least cost formulations. Maintain control of raw material inventory using LCF-models as Production BOMs in SAP based on requisitioned items for the week used by day plan the usage into daily process orders. Maintain targets for HALB s that require weight and chemistry limits supervise Blend Correcting. Work with Tech Services R D to calculate savings on yields improvements or targets optimized. This position has critical frequent and important contact with manufacturing supervision manufacturing personnel and other internal customer groups. The Formulations Manager reports to Materials and Logistics Manager.
JOB RESPONSIBILITIES:
Oversee sampling process of raw materials for supplier validation and real-time use.

Input meat chemistry on-going into Optimal Item attributes and SM30 Blendmaster file.

Use Optimal-calculate best cost and blending targets for weights and chemistry limits.

Review finished product chemistry data in LIMs to determine adjusts for fat water changes.

Run product formulas in Optimal to adjust water levels and calculate new formulation targets. Recommend settings in SM30 Blendmaster file with new target Blend weight and Fat limit.

Review Production BOM to recommend meat values calculated in Optimal to control usage.

Recommend Alternate BOM for substitute meat values calculated in Optimal for accuracy.

Use DevEX system to review SFV model compare to Production BOMs for meat values.

Assist R D Technical staff to calculate options for new formula changes by using Optimal.

Assist PFM with yield calculations or recommend Cost BOM changes to reflect supply limits.
REQUIREMENTS:
Education/Experience: Bachelor's degree preferred. 3+ years of meat experience strongly preferred. Prior scheduling experience preferred
When completing a Tyson Foods employment application, be sure to complete all tasks listed on the candidate home page. If not, you will see a message that there are 1 or more task(s) that require attention. Applicants for hourly production positions must complete the task to provide additional information to be considered from employment.
Tyson is an Equal Opportunity/Affirmative Action Employer. All qualified applicants will be considered without regard to race, national origin, color, religion, age, genetics, sex, sexual orientation, gender identity, disability or veteran status.
CCPA Notice. If you are a California resident, and would like to learn more about what categories of personal information we collect when you apply for this job, and how we may use that information, please read our CCPA Job Applicant Notice at Collection, click here.
Our team members make the difference. If you are ready to grow your career with an industry leader and want to positively impact the team and community around you, then join us in helping us in raising expectations.Join us on the journey.
At Tyson, we are raising expectations for how much good people can do. Our Talent Strategy is to Attract, Grow, Reward and Retain the best talent, and we believe that our Culture is the connecting thread that drives that strategy!
We strive to be a talent magnet to establish a reputation for being a talent rich organization where team members can grow their career while growing the business.
We are a high performing organization where team members are rewarded (Pay, Benefits and Recognition) for their contributions, and given the opportunity to support and/or volunteer with programs that help Tyson make a lasting social impact in the communities where we live and work.
To learn more about our culture, please read Our Purpose.
Tyson Foods, Inc. is an Equal Opportunity Employer. If you are unable to apply for career opportunities through use of this site due to an impairment or disability, please contact (479) 290-5000 for further assistance.