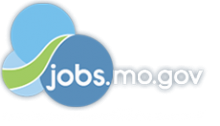 Job Information
Resources For Human Development, Inc.

Single Home Companion (Independent Contractor)

in

St. Charles

,

Missouri
Description/Job Summary
Single Home Companion (DSP)
This position will be an* independent contractor* serving as a "live in" housemate while partnering with RHD's Shared Living Program. RHD specializes in providing true person-centered services to individuals with intellectual and developmental disabilities.
As housemates, you will build a close relationship that is mutually beneficial to both you and the client. It will be your responsibility to assist the clients in facilitating a meaningful and successful life within their communities.
BENEFITS & PERKS:
Opportunity to Positively Impact Another's Life

FREE Rent

FREE Utilities, including internet and phone

FREE On the Job Training and Support

No Experience Necessary

Compensation Packages Valued Up To $56,600 Per Year to Start, Based Upon Client's Support Needs Assessment
Responsibilities/Duties
You will reside in the client's home as a "live-in" housemate.

Provide companionship/friendship/mentorship to the client as a positive role model.

Provide support and assistance to the client, including but not limited to:
o Personal Hygiene
o Medication administration
o Meal Preparation
o Housekeeping to maintain a clean and safe home
o Household Budgeting
o Assist in pursuing personal interests and goals
Complete documentation in compliance with requirements.

Schedule and attend medical appointments with the client and provide support in reporting any health concerns or changes to physicians and to RHD.

Honor choices and preferences as identified in the client's Individual Support Plan.

Implement treatment protocols according to the client's Behavior Support Plan as necessary.
Required Experience
Experience supporting individuals with intellectual and developmental disabilities is preferred, /but NOT required/

/FREE/ training and support is provided by RHD
Required Education
High School Diploma/GED
Required Qualifications
Valid Driver's License

Reliable vehicle with current car insurance

Background check with no felony convictions (some misdemeanor offenses may disqualify)

Candidates must successfully complete required training
Program Summary
Resources for Human Development is a national human services non-profit founded in 1970, specializing in creating innovative, quality services that support people of all abilities and challenges wherever the need exists. We support more than 160 programs across 14 states, serving tens of thousands of people of all abilities every year. RHD maintains a corporate office in Philadelphia, which provides fiscal supervision, management oversight, support and encouragement, and technical assistance to its programs. RHD prides itself on its history of innovation, not only in the services we offer but also in our management approach rooted in RHD's Values. RHD is committed to the fundamental value of dignity and respect for all human beings, to the empowerment of our consumers and staff, and to the flexibility to meet the changing needs of all our partners and those we serve.