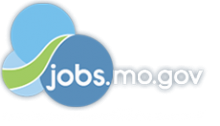 Job Information
Preferred Family Healthcare

Access Specialist Supervisor

in

St. Charles

,

Missouri
We're a Good Family to Know:
Preferred Family Healthcare (PFH) is a community-based healthcare organization that offers a full array of integrated services, serving more than 100,000 individuals each year in nearly 100 locations throughout Missouri, Oklahoma, Kansas and Illinois.
Our greatest reward has been the opportunity to serve families and communities in need for the past 40 years. At PFH, our future is brighter than ever! With changes in leadership, focused priorities and strong core values, PFH remains a "Good Family to Know!"
Your role at PFH:
As an Access Specialist Supervisor, you will supervise a team of access specialists, peers and Community Support Specialists, who are part of the access team. You will manage and create process flows that will create efficiencies in the access team while answering phones and screening potential consumers for the appropriate services and ensuring that detox and residential beds are maintained.
You will:
Supervise team of Access specialist, peers and CSS access staff including performance coaching, evaluation completion, performance management.

Respond and /or ensure response to referrals, documenting in appropriate method.

Ensure waiting lists are maintained according to CARF and DMH standards within PFH services.

Correct any file/ charting deficiencies within the appropriate time frame.

Facilitate Screening on phone or face-to face.

Complete intake paperwork to include but not limited to: face sheet, release of information, and financial information(including verification).

Coordinate with Insurance Care Managers insurance information for clients

Complete census information and proper referral to appropriate program.

Coordinate and complete duties, including screening and pre-assessment activities

Create and Manage work flows to increase efficiencies with access, moving towards a 24 hour turn around in return calls and screenings.
We think you'd be great for this role if you have:
A Bachelor's Degree in Business management, administration, health management, or a closely related field; OR

A High school education and four (4) years experience in office management /schedule management.
You'll love being a part of our family because:
Our associates are our most valuable asset! We understand the role their satisfaction plays in the quality of services they provide. Through encouragement, our associates are empowered to optimize their strengths through ongoing training to ensure they are equipped and feel competent to serve our clients.
Our eligible associates enjoy some of the following PFH Perks:
Comprehensive medical, dental, vision, life insurance and disability plan options

Competitive 401(k) Retirement Savings Plan – up to 5% match!

Company paid basic life insurance

Paid Time Off Program for vacation, holiday and sick time

Emergency Medical Leave Program

Flexible Spending Accounts – healthcare and dependent child-care

Health & Wellness Program

Employee Assistance Program (EAP)

Employee Discount Program

Mileage Reimbursement

License/Certification Reimbursement
Our human resources team wants to let you know what's required:
Employment is conditional upon the receipt of appropriate background checks. Upon offer of employment, you must grant permission for Preferred Family Healthcare to verify accuracy, legitimacy, and results in regards to the following conditions of employment:
Background check that includes criminal history and abuse/ neglect.

Motor vehicle driving record check.

Education and license/certification verification (if applicable).

Employment and/or personal reference checks.