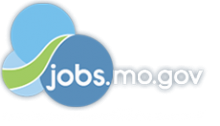 Job Information
Performance Food Group

Transportation Supervisor

in

Springfield

,

Missouri
27516BR
Job Title:
Transportation Supervisor
Location:
Performance Missouri (1002)
Job Description:
Why Performance Foodservice - Missouri? Here's Why…

High performing, fast growing location with a great team!

We are the second largest national foodservice distribution company in the country with a local family feel!

Competitive pay, plus bonus pay and excellent benefits, including 401(k), vacation, holidays, personal days and so much more!

Be a part of helping the restaurants you love build their dreams!
Job Description:
Must have Class A CDL.
Responsible for supervision and training at Operating Company (OpCo), and for ensuring deliveries are made in safe, efficient and timely manner.
Assists with monitoring Department of Transportation (DOT) logs, ensures drivers are in compliance with all DOT and OpCo regulations, and coordinates the tracking of all relevant information on drivers.
Functions as a team member within the department and organization, as required, and performs any duty assigned to best serve the company.
Supervises associates to include, but not limited to: staffing, training, coaching, performance management and problem resolution. Assists in scheduling as well as ensuring deliveries and pickups are made in a timely manner.
Assists Transportation/Operations Management with overall day-to-day administration of transportation and delivery functions, which may include calculating driver payroll, reviewing driver trip logs and expense reports, identifying and resolving problems, and ensuring that drivers are compliant with DOT and OpCo regulations. Operates computer keyboard to enter and access data in automated fleet management system.
Ensures drivers fulfill duties safely by monitoring vehicle safety, safe usage of ramps and handcards, seat and weight belt use, and safe lifting and product-handling practices.
Coordinates tracking of all relevant information on drivers, such as license status, traffic tickets, accidents and other risk and safety-related data.
Ensures accurate completion of all delivery and driver-related paperwork including invoices, cash receipts, collection register, trip reports, fuel tickets, deposit slips, DOT logs, Driver Vehicle Inspection Reports (DVIR), driver qualification files and accident reporting.
Ensures maintenance of all trucks, tractors, and trailers through detailed review of post-trip inspections.
Works in conjunction with Transportation or Operations Management to minimize operating expenses and to ensure all deliveries are efficiently routed.
Performs other related duties as assigned.
Req Number:
27516BR
Address Line 1:
4551 W Maple
Job Location:
Springfield, Missouri (MO)
Shift:
1st Shift
Full Time / Part Time:
Full Time
EEO Statement:
Performance Food Group and/or its subsidiaries (individually or collectively, the "Company") provides equal employment opportunity (EEO) to all applicants and employees, regardless of race, color, national origin, sex, marital status, pregnancy, sexual orientation, gender identity, religion, age, disability, genetic information, veteran status, and any other characteristic protected by applicable local, state and federal laws and regulations. Please click on the following links to review: (1) our EEO Policy at http://pfgc.com/Policy ; (2) the "EEO is the Law" poster at http://pfgc.com/Poster and supplement at http://pfgc.com/Supplement ; and (3) the Pay Transparency Policy Statement at http://pfgc.com/PayTransparency .
Required Qualifications:
High School Diploma/GED or equivalent experience.
Class A CDL
2 - 4 years transportation or related experience , including knowledge of DOT and safety regulations, along with experience in operation of computerized fleet management systems.
Experience directly supervising drivers in the field beyond merely from a dispatching operation.
Division:
Performance Foodservice
Job Category:
Transportation
Preferred Qualifications:
Associates/2-year technical degree - Business management, logistics or related area.
4 - 6 years transportation experience including knowledge of DOT and safety regulations, along with experience in operation of computerized fleet management systems within foodservice industry.
Supervisory experience.
State:
Missouri
Company Description:
Performance Foodservice, PFG's broadline distributor, maintains a unique relationship with a variety of local customers, including independent restaurants and hotels, healthcare facilities, schools, and quick-service eateries. A team of sales reps, chefs, consultants and other experts builds close relationships with each customer, providing advice on improving operations, menu development, product selection and operational strategies. The Performance Foodservice team delivers delicious food, but also goes above and beyond to help independent restaurant owners achieve their dreams.