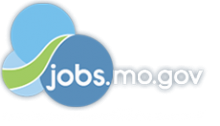 Job Information
Missouri State University

Posting Details

in

Springfield

,

Missouri
Posting Details
Position Title Component Lab Tech - Community Blood Center of the Ozarks
Student Status Off Campus
Work Location Springfield off campus employers
Department Off Campus Student Employment
Hiring Range $12.00/hr
Department/Employer Operating Hours 3:30 p.m.-10:30 p.m.
How many hours per week are required? approximately 21 hours per week
Description of Primary Duties
This position involves preparing blood products that meet the safety, purity, and potency requirements of FDA and AABB. Part-time position approximately 3 days a week. Hours tentatively set from 3:30pm – 10:30pm Monday – Friday. Rotating weekend and holidays are required. Days scheduled are subject to change based on agency needs. Community Blood Center of the Ozarks is an Equal Opportunity Employer Job Type: Part-time Pay: $12.00 per hour COVID-19 considerations: All employees and donors must wear a mask and additional hand sanitizer stations have been added. In addition, all employees are required to monitor their temperature and symptoms daily. Strict social distancing policy
Required Qualifications
High School Education or equivalent is required. Must be 18 years old to apply. Effective communication skills are required. Requires regular standing, reaching, and bending to reach supplies throughout the shift. Requires light lifting. Requires manual dexterity and color and visual acuity.
Required Certifications
Additional Qualifications
Majors preferred: Biology, Chemistry
Special Instructions to Applicants
To apply in person, you can visit our job site location 220 W. Plainview Rd. Springfield, MO 65810 Visit our website www.cbco.org to apply via email or fax using the application found on the website under the section "Join the Team" or by sending a resume. We do not accept online applications at this time. Please print the application found on our website and fax it to 417-890-0841. To email the application, print the application, scan the completed application on your computer, and email it to connells@cbco.org.
Contact Information
Stacey Connell connells@cbco.org
Disclaimer
Disclaimer for off campus positions only.
EO/AA and Diversity Statement
Open Date 09/14/2020
Close Date 10/20/2020
Posting Number 20160804STU
Applicant Documents
Required Documents
Optional Documents
Supplemental Questions
Required fields are indicated with an asterisk (*).