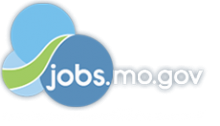 Job Information
Veterans Affairs, Veterans Health Administration

Police Officer

in

Springfield

,

Missouri
Summary
The mission of the VA police officer is to serve and protect Veterans, patients, employees, contractors,
volunteers, affiliates, visitors, and others who frequent VA facilities. This is accomplished through crime prevention activities, typical law enforcement actions, emergency response capabilities, special training and tactics, and weapons, equipment and systems utilization, and Veteran Centered Policing.
Responsibilities
The duties of the position include, but are not limited to:
The incumbent serves as a Federal police officer working for the Department of Veterans Affairs (VA) performing law enforcement and security duties. VA police officers are a vital part of ensuring a safe and secure environment across VA. VA police officers not only carry out their policing duties but are often the first to interact with and assist Veterans, patients, employees, contractors, volunteers, affiliates, visitors, and others who frequent VA facilities on a daily basis. Incumbent is the face of the VA, and he/she is often the first person a Veteran or visitor encounters when entering a VA facility.
The incumbent performs a full range of police duties by following and executing of federal, state, county, and municipal laws and regulations, law enforcement operations, practices, and techniques and responsibility for maintaining order and protecting life and property. In addition, you must have sufficient knowledge to prevent and/or resolve criminal offenses at the scene; conducting preliminary investigations at a crime scene; pursuing and apprehending persons fleeing from a crime scene or resisting arrest; providing testimony in court; taking charge of a crime or accident scene; and interviewing witnesses of a crime or accident. Experience conducting routine foot and/or vehicle patrols; responding to routine and emergency calls for police assistance; issuing traffic citations; questioning individuals at the scene of a crime; informing individuals about their rights as suspects; subduing unruly individuals; and preparing written reports involving criminal and/or civil offenses rules, regulations, or procedures covering law and rules enforcement, physical and personal security operations, patrol duties, control desk duty, coordination with local courts, and/or crime prevention activities for the local jurisdiction. VA police officers patrol VA facilities, identify situations where criminal activity has occurred or is about to occur, assess danger and threats, and take proper recourse, including taking statements, making arrests, and conducting short and long-term investigations. Because of the unique nature of the VA customers, the incumbent will use various special weapons and tactics at least 25% of the time to resolve security and law enforcement-related issues. The incumbent works within a mix of jurisdictional arrangements (i.e., exclusive, concurrent and/or proprietorial), ensures compliance with and enforces a full range of Federal, state, territorial, and/or commonwealth, county and municipal laws, ordinances, rules and regulations. The incumbent has jurisdiction and may work at any property owned or leased by the Department of Veterans Affairs. Work Schedule: 6:00AM-6:00PM, 6:00PM-6:00AM - Sunday through Saturday rotating shifts. Work schedule it subject to change depending on the needs of the agency.
Telework: Not available
Relocation/Recruitment Incentives: May be Authorized
Position Description Title/PD#: Police Officer/PD02966A
Physical Requirements: The work requires regular and recurring physical exertion, long hours of standing, walking, driving and similar activities. The incumbent must respond to alarms, pursue suspects, participate in training activities, climb stairs and walk during assigned foot patrols in and around large building, campus, and other physical settings. Agility, dexterity and strength are needed to pursue, apprehend and detain uncooperative suspects. On a regular and recurring basis the work requires strenuous exertion physically restraining disorderly individuals to prevent harm to others or the individual. Incumbents must be physically able to lift or carry injured or hurt persons, evacuate persons to safety during storms, disasters, fires or other emergencies. The incumbent is expected to maintain a high standard of physical fitness and hand and eye coordination in order to maintain his or her semi-annual qualification with his or her assigned firearm and annual qualification with his or her assigned departmental issued intermediate weapons. Strenuous physical exertion is also required during many required and recurring training activities such as those related to weapons training, Active Threat Response training and Ground Defense and Recovery training.
Requirements
Conditions of Employment
Qualifications
To qualify for this position, applicants must meet all requirements by the closing date of this announcement. Time-In-Grade Requirement: Applicants who are current Federal employees and have held a GS grade any time in the past 52 weeks must also meet time-in-grade requirements by the closing date of this announcement. For a GS-6 position you must have served 52 weeks at the GS-5. The grade may have been in any occupation, but must have been held in the Federal service. An SF-50 that shows your time-in-grade eligibility must be submitted with your application materials. If the most recent SF-50 has an effective date within the past year, it may not clearly demonstrate you possess one-year time-in-grade, as required by the announcement. In this instance, you must provide an additional SF-50 that clearly demonstrates one-year time-in-grade. Note: Time-In-Grade requirements also apply to former Federal employees applying for reinstatement as well as current employees applying for Veterans Employment Opportunities Act of 1998 (VEOA) appointment. You may qualify based on your experience as described below: Specialized Experience: You must have one year of specialized experience equivalent to at least the next lower grade GS-5 in the normal line of progression for the occupation in the organization. Creditable specialized experience may have been gained in work on a police force; through service as a military police officer; in working providing visitor protection and law enforcement in parks, forests, or other natural resource or recreational environments; in performing criminal investigative duties; or in other work that provided the required knowledge and skills of the position. There is no educational substitution ADDITIONAL REQUIREMENTS FOR POLICE OFFICER POSITIONS: Applicants must possess a valid, unrestricted State driver's license, have a safe driving record, and demonstrate that he or she is medically qualified to operate the appropriate motor vehicle safely. VA Police Officers must be able to achieve and maintain mandatory firearm and weapons qualification/certification. New VA Police Officers are required to attend and pass an 10-week course at the VA Law Enforcement Training Center in Little Rock, Arkansas. A character investigation will be conducted on applicants selected for employment. The purpose of such an investigation is to secure evidence of the candidate's honesty, integrity, general character, and loyalty to the U.S. Government. A medical examination is required. The duties of these positions require moderate to arduous physical exertion and/or duties of a hazardous nature. Applicants and employees must have the capacity to perform the essential functions of the position without risk to themselves or others. Applicants and employees must possess emotional and mental stability. A psychological examination is required. Experience refers to paid and unpaid experience, including volunteer work done through National Service programs (e.g., Peace Corps, AmeriCorps) and other organizations (e.g., professional; philanthropic; religions; spiritual; community; student; social). Volunteer work helps build critical competencies, knowledge, and skills and can provide valuable training and experience that translates directly to paid employment. You will receive credit for all qualifying experience, including volunteer experience.
Education
Additional Information
The Interagency Career Transition Assistance Plan (ICTAP) and Career Transition Assistance Plan (CTAP) provide eligible displaced VA competitive service employees with selection priority over other candidates for competitive service vacancies. To be well-qualified, applicants must possess experience that exceeds the minimum qualifications of the position including all selective factors if applicable, and must be proficient in most of the requirements of the job. Information about ICTAP and CTAP eligibility is on OPM's Career Transition Resources website which can be found at https://www.opm.gov/. Receiving Service Credit for Earning Annual (Vacation) Leave: Federal Employees earn annual leave at a rate (4, 6 or 8 hours per pay period) which is based on the number of years they have served as a Federal employee. VA may offer newly-appointed Federal employee's credit for their job-related non-federal experience or active duty uniformed military service. This credited service can be used in determining the rate at which they earn annual leave. Such credit must be requested and approved prior to the appointment date and is not guaranteed. This job opportunity announcement may be used to fill additional vacancies. If you are unable to apply online or need to fax a document you do not have in electronic form, view the following link for information regarding an Alternate Application.