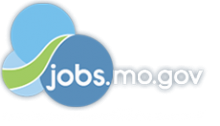 Job Information
CART Solutions

Part Time Grocery Merchandiser Remodel

in

Springfield

,

Missouri
Part Time Grocery Merchandiser Remodel
Merchandiser
CART SOLUTIONS is seeking experienced merchandisers like yourself in Springfield MO and surrounding areas! We provide remodel and reset services in some of the leading grocery chains, as well as other types of retailers in over 35 states. Join the CART TEAM TODAY, the leader in the retail merchandising market! For immediate consideration please apply today and one of CART Solutions recruiters will contact you to conduct a phone interview! For additional information regarding CART visit our company web page at www.cartsolutions.net
Fast Phone Interview & Hiring Process
Potential to earn at least $16 Per Hour
(Hourly Rate + Incentives)
Ongoing Opportunities for Locals and Travelers!
Start Date: 4/13/2021
Shift: 8:00 AM Start time; typically 6-8 Hour Shifts
Starting Pay Rate: $14.00 Per Hour + Paid Mileage & Travel Time if applicable
No Weekends
Cosmetic Reset Experience a PLUS!
Benefits of working with CART Solutions:
Competitive pay rates
Direct deposit for payroll
Pay Advance program
Flexible work schedules
W2 Employment
After 1-year employment, full benefit package may be available – including medical/vision/dental/life/401(k)
90 Day introductory period with potential pay increase
CART Retail Merchandiser requirements:
Work up to 8- 10 hours a day
Have reliable transportation
Minimum of 1-year retail or merchandising experience that includes resets
In order to complete this work, you must be comfortable with POG's and be able to read, and implement a plan-o-gram
Working knowledge of common computer/smart phone functions (i.e. email, internet, texting, taking, and uploading digital pictures)
Must be able to read and follow detailed direction
Ability to stand, squat, kneel for 8–10 hours and regularly lift 25 pounds
Pre-employment background check/drug test may be required by our clients, Results do not exclude applicants from employment
Position may include overnight travel depending on market and business needs.
Must comply with the Company Dress Code including a mandatory, approved face covering
Look no further APPLY at our company web site and join the CART TEAM today!
CART welcomes our VETERANS & SPOUSES to APPLY and join our team that values your expertise!!!
CART Solutions is an Equal Opportunity Employer: All Applicants will be considered for employment without regard to race, color, religion, sex, sexual orientation, gender identity, national origin, veteran, or disability status. CART Solutions participates in e-Verify.
Job Details
CitySpringfield
StateMO