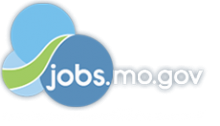 Job Information
Veterans Affairs, Veterans Health Administration

Medical Support Assistant (Advanced)

in

Springfield

,

Missouri
Summary
The incumbent is assigned as an Advanced Medical Support Assistant in Mental Health as the Manager for Mental Health Services. The incumbent serves as an active member of the team and is involved with screening, advising and assisting Veterans who come to this Medical Center seeking mental health treatment. He/She advises Veterans on medical/mental health benefits and routine non-medical benefits, referring those of a complex nature where appropriate.
Responsibilities
The activity of the incumbent directly affects patient care, the drug distribution system and the service's ability to function in an efficient and orderly manner. Duties include, but not limited to the following: Manages the telephone triage and carefully and briefly questions Veterans to determine if any emergency situation exists, i.e., suicidal or homicidal ideations, worsening symptoms or any acute medical need for immediate attention, working closely with the team nurses and physicians. Makes initial determination regarding Veterans legal entitlement to medical care by means of reviewing documents and when no documents are available, initiates necessary search through the Department of Veterans Benefits. Maintains contact with both medical and clerical units to resolve problem areas in administrative aspects in providing medical treatment. Consistently communicates and treats customers (patients, visitors, volunteers, and all Medical Center staff) in a courteous, tactful and respectful manner. He/she provides the customer with consistent information according to established policies and procedures. Work Schedule: 8:00am - 4:30pm (Monday - Friday, Days, Evenings, Nights, Weekends and Rotating Shifts)
Financial Disclosure Report: Not required
Requirements
Conditions of Employment
Qualifications
Basic Requirements: Citizenship. Citizen of the United States. (Non-citizens may be appointed when it is not possible to recruit qualified citizens in accordance with VA Handbook 5005, Part II, Chapter 3, Section A, paragraph 3.g.). Experience. Six months experience of clerical, office, [customer service], or other [administrative] work that indicates the ability to acquire the particular knowledge and skills needed to perform the duties of the position; OR, Education. One year above high school; OR, Experience/Education Combination. Equivalent combination of experience and education are qualifying for entry level for which both education and experience are acceptable. Certification. None required. Grandfathering Provision. All MSAs employed in VHA in this occupation on the effective date of this qualification standard are considered to have met all qualification requirements for the title, series, and grade held, [which] are [a] part of the basic requirements of the occupation. For employees who do not meet all the basic requirements required in this standard, but who met the qualifications applicable to the position at the time they were appointed to it, the following provisions apply: (1) Such employees may be reassigned, promoted, or [changed to a lower grade] within the occupation. (2) Employees who are appointed on a temporary basis prior to the effective date of the qualification standard may not have their temporary appointment extended or be reappointed, on a temporary or permanent basis, until they fully meet the basic requirements of the standard. (3) If an employee who was converted to [Title] 38 hybrid status under this provision leaves the occupation, the employee loses protected status and must meet the full VA qualification standard requirements in effect at the time of reentry to the occupation. Foreign Education. To be creditable, education completed outside the U.S. must have been submitted to a private organization that specializes in the interpretation of foreign educational credentials and such education must have been deemed at least equivalent to that gained in conventional U.S. programs. Physical Requirements. Duties require sitting, walking, bending, carrying records or supplies and approximately six hours of using a video display screen daily. Incumbent must be capable of dealing with all types of personalities, patients with mental health diagnoses, patients with alcohol or drug abuses, etc, and must be capable of working under stressful conditions and yet maintain self control and poise at all times. English Language Proficiency. MSAs must be proficient in spoken and written English in accordance with VA Handbook 5005, Part II, Chapter 3, Section A, paragraph 3.j. Grade Determinations. In addition to the basic requirements for employment, the following education and experience criteria must be met when determining the grade of candidates: Medical Support Assistant (Advanced), GS-6 Assignment. The Advanced MSA [provides specialized and expert administrative patient support while working] collaboratively in an interdisciplinary coordinated care delivery model [ ]. [Work involves specialized administrative judgment and the flexible use of a wide range of clinical flow processes relating to access to care across multiple clinics, specialties, and/or care in the community resources. Recommends changes to existing clinic procedures based on current administrative guidelines. Expertise in utilizing numerous advanced patient systems in support of multiple clinics involved in an interdisciplinary coordinated care delivery model. Coordinates] with the patient care team to review clinic [appointment availability] (utilization) [ ] to ensure that clinic [schedules are] closely monitored to effectively support the needs of the clinics, and [makes adjustments as necessary]. [MSAs at this level] develop [and/or] maintain effective and efficient communication with the patient, interdisciplinary [coordinated care delivery model teams] , VA medical centers, and other agencies (e.g., assist with communications during the inpatient to outpatient discharge; communicate with non-VA medical facilities; [prepare correspondence] to notify patients of normal lab results; [ ] manage a [ ] system for follow-up care such as consults, tests, etc.). Other assignments at this level include, but are not limited to: [processes incoming patient secure messaging through MyHealthyVet and coordinates with care team as appropriate; participates in] team huddles and team meetings to manage, plan, [problem solve, and follow-up with] patient [care by sharing information and collaborating with the interdisciplinary team]; setting priorities and deadlines, adjusting the flow and sequencing of the work to meet team and patient needs; [identifies incomplete encounters and communicates findings to providers; as needed; assists] the team to reinforce the plan of care and self-help solutions; [enters] appropriate information into the electronic record; monitors pre-appointment information and/or requirements to assure readiness for patient visit/procedure; [manages patient systems] to verify and validate accuracy and resolve issues; evaluates patient information and clinic schedule lists to determine whether [the patient requires an immediate appointment; informs team members] about shared patients ([i.e]., those who receive their care at multiple [VA centers] or those who [receive] care in the community) [ ]. For all [assignments above the full performance level, the higher-level duties must consist of significant scope, administrative independence, complexity (difficulty), and range of variety as described in this standard at the specified grade level and be performed by the incumbent at least 25% of the time]. Demonstrated Knowledge, Skills, and Abilities. Candidates must demonstrate [all of] the KSAs below: i. Ability to collaborate [and] communicate [with a wide range of medical clinicians across multiple disciplines (e.g. medical doctors, nurse practitioners, physician assistants, psychologists, psychiatrists, social workers, clinical pharmacists, and nursing staff) to accomplish team goal setting to ensure medical care to patients is met.] ii. [Ability to independently] set priorities and organize [ ] work to meet deadlines, ensuring compliance with established processes, policies, and regulations. iii. Ability to communicate tactfully and effectively, [electronically, by phone, in person], and in writing, [with internal and external customers]. This may include preparing reports in various formats and presenting data to various organizational levels, [as well as resolving patient concerns]. iv. Advanced knowledge of the technical health care process [(including, but not limited to, scheduling across interdisciplinary coordinated care delivery and/or care in the community models and patient health care portals)] as it relates to access to care. [v.] Advanced knowledge of policies and procedures associated with interdisciplinary coordinated care delivery and/or care in the community operational activities that affect patient flow, and patient support care [administrative functions] to include, but not limited to appointment cycles, outside patient referrals, follow-up care, overbooking, provider availability, etc. [vi.] Advanced knowledge of medical terminology due to the technical nature of language utilized by clinicians. References: VA HANDBOOK 5005/117 PART II APPENDIX G45 The full performance level of this vacancy is GS-06. The actual grade at which an applicant may be selected for this vacancy is GS-06.
Education
IMPORTANT: A transcript must be submitted with your application if you are basing all or part of your qualifications on education. Note: Only education or degrees recognized by the U.S. Department of Education from accredited colleges, universities, schools, or institutions may be used to qualify for Federal employment. You can verify your education here: http://ope.ed.gov/accreditation/. If you are using foreign education to meet qualification requirements, you must send a Certificate of Foreign Equivalency with your transcript in order to receive credit for that education. For further information, visit: http://www.ed.gov/about/offices/list/ous/international/usnei/us/edlite-visitus-forrecog.html.
Additional Information
Receiving Service Credit or Earning Annual (Vacation) Leave: Federal Employees earn annual leave at a rate (4, 6 or 8 hours per pay period) which is based on the number of years they have served as a Federal employee. VA may offer newly-appointed Federal employee's credit for their job-related non-federal experience or active duty uniformed military service. This credited service can be used in determining the rate at which they earn annual leave. Such credit must be requested and approved prior to the appointment date and is not guaranteed. This job opportunity announcement may be used to fill additional vacancies. It is the policy of the VA to not deny employment to those that have faced financial hardships or periods of unemployment. This position is in the Excepted Service and does not confer competitive status. VA encourages persons with disabilities to apply. The health-related positions in VA are covered by Title 38, and are not covered by the Schedule A excepted appointment authority. Veterans and Transitioning Service Members: Please visit the VA for Vets site for career-search tools for Veterans seeking employment at VA, career development services for our existing Veterans, and coaching and reintegration support for military service members. If you are unable to apply online view the following link for information regarding an Alternate Application.