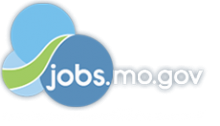 Job Information
Jack Henry and Associates

Banno Development Apprenticeship (Backend NodeJS)

in

Springfield

,

Missouri
Job Description
The Banno Development Apprenticeship offers you the ability to create a work schedule that fits around your life. When you arrive, we'll load you up with a laptop, t-shirts, books, and a chance to learn from experts in the field. You will get to experience working in an Agile/XP environment where we're doing continuous deployment. Within your first month, you'll be committing to our production infrastructure. You will have the rare opportunity to work on a product that you can use every day of your life.
During a 4-6-week training and onboarding process you'll focus on learning our technology stack, languages and how we work. Maybe you're not a NodeJS expert. It's okay. We're willing to teach those ready to learn. You'll be given challenging projects and begin working in your area of interest. You'll be paired with a peer mentor who you can call on at any time to answer questions and guide you along the way, and by the end of your apprenticeship you will have worked on and presented a significant project to your team.
Apprenticeships start at the beginning of the Summer. We offer a 90-day duration with the potential of extending the apprenticeship indefinitely. We accept dozens of apprentices each year and are currently seeking apprentices for our backend NodeJS team working in JavaScript.
About the Banno Team
We are committed to creativity, thoughtfulness, culture, and openness—the perfect place to make phenomenal products that have a big impact. Our work environment echoes a modern tech start-up, but we have the security and benefits of a large, publicly traded company. With an engineering team of less than 100, we place high value on continued education and also contribute to, and use, open source projects.
Location
This position will be hired in Springfield, MO.
MINIMUM QUALIFICATIONS
Must have basic programming knowledge equivalent to a Data Structures course.

Must be available to work at least 20 hours per week.

Must have basic knowledge of JavaScript knowledge.
ESSENTIAL FUNCTIONS
Learn a new technology stack during a 4-6-week, training period, with self-driven learning continuing throughout the apprenticeship.

Work on production systems, including internal tooling, testing, and work on existing projects.

Work with full time engineers and other apprentices to produce and present new projects to the team.
Equal Employment Opportunity
Applicants for U.S. based positions with Jack Henry & Associates must be legally authorized to work in the United States. Verification of employment eligibility will be required at the time of hire. Visa sponsorship is not available for this position.
Jack Henry & Associates, Inc. is an Equal Employment Opportunity/Affirmative Action Employer and maintains a Drug-Free Workplace.
Females, minorities, veterans, and individuals with disabilities are encouraged to apply.
REQNUMBER: 16190-1A