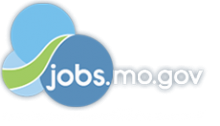 Job Information
Cosentino's

Gourmet Grilling Cook/Chef

in

Smithville

,

Missouri
Job DescriptionIs this the job for you?
Apply now
Cosentino's
Gourmet Grilling Cook/Chef
Company:
Cosentino's
Position:
Gourmet Grilling Cook/Chef
Department:
Deli Staff
Req #:
4606878
Apply now
Date posted:
October 8, 2020
Location:
15700 N US Hwy 169
Smithville, MO, 64089, US
Job category:
Deli Staff
Job link:
Gourmet Grilling Cook/Chef
Position Objective:Accurately and efficiently cook meats, seafood, and vegetables as well as prepare and portion food products prior to cooking. Perform other duties in the areas of food and final plate preparation including plating and garnishing of cooed items and preparing appropriate garnishes for all hot menu item plates. To prepare, receive, cut, and grill product for customer's consumption while describing the product to encourage purchase.
Reporting Structure:
Status:
Knowledge:
The following is a list of any certifications, formal education, or training requirements for this position.
Essential Knowledge
A food handling permit must be obtained within the first 14 days of employment.

A minimum 2 years of experience in kitchen preparation and cooking.

Comprehensive understanding of federal, state, and local food sanitation guidelines is required.

Completion of ongoing training and development as listed on the Cosentino's Learning Plan.

A high school diploma or equivalent is required.
Skills
The following is a list of the basic skill requirements for this position.
Essential Job Functions
Prepares a variety of meats, seafood, poultry, vegetables, and other food items for grilling and cooking.

Assumes 100% responsibility for quality of products served.

Knows and complies consistently with our standard portion sizes, cooking methods, quality standards, and kitchen rules, policies, and procedures.

Stocks and maintains sufficient levels of food products at line station to assure a smooth service period.

Portions food products prior to cooking according to standard portion sizes and recipe specifications.

Maintains a clean and sanitary work station area including tables, shelves, grills, broilers, sauté

Burners, convection oven, flat top, range, and refrigeration equipment.

Prepares items for grilling, sautéing or other cooking methods by portioning, battering, breading, seasoning, and/or marinating.

Follows proper plate presentation and garnish set up for all plates.

Promote department sales by suggesting additional products along with preparing and offering

samples to customers.

Demonstrates strong, verbal and interpersonal skills necessary for positive customer and peer interactions.

Know and implement theCosentino's Customer Service Standards.

Handles, stores, and rotates all products properly.

Assists in food prep assignments during off-peak periods as needed.

Closes the kitchen/grilling station properly and follows the closing checklist.

Performs other related duties as assigned.
Physical Abilities
The following physical movements could potentially be part of any scheduled shift and employees will be expected to perform these actions while on duty.
Essential Abilities
Reaching overhead with arms, twisting at the waist and lifting objects with both hands weighing up to 50 lbs.

Pushing and pulling grocery items to the proper locations as needed, up to a peak force of 50 lbs.

Standing and walking for long periods of time on tile, asphalt, concrete or other hard surfaces.

Repeatedly lifting and carrying up to 50 lbs.

Bending and squatting, at times all the way to floor level.

Able to work in colder conditions of the grocery coolers and freezers.
Non-Essential Abilities
Climbing a ladder, possibly up to 15ft.
Core Competencies
The following is a list of overall competencies identified for this role. This profile is based on the necessary knowledge, skills and abilities for the position.
Operational Results
Consistent focus on bottom line results and operational excellence in all day-to-day activities, processes, and procedures.

Can be counted on to deliver results that are of the highest operational integrity and consistently meets or exceeds operational standards.

Is knowledgeable of and capable of utilizing all available tools, technology and other resources to achieve the desired result in the most cost effective and time efficient manner.

Demonstrates an understanding of business management concepts, but also has the skills and follow through to successfully strategize and implement the plans developed from these concepts.

Able to anticipate potential threats to the business strategy and demonstrates an agile problem solving capability in order to maneuver around those challenges.
Managing the Workplace Environment
Promotes a workplace environment that encourages respect, professionalism, opens communication and is free from discriminatory and/or harassing behavior.

Encourages appropriate workplace relationships that facilitate high morale, cohesive teams, and a motivating workplace environment.

Demonstrates unwavering integrity, trustworthiness, and ethical behavior in dealings with others.

Asks everyone to take ownership for their work, to be accountable for the outcome of their efforts, and to take pride in their contributions in the workplace.

Ensures credit is given to team members and encourages public recognition of a job well done through both formal and informal recognition programs.

Injects energy, a sense of urgency, and a strong service mentality into the workplace environment.

Demonstrates effective conflict resolution techniques and supports others in utilizing these strategies as needed to maintain a productive working environment.

Shows no tolerance for gossip, undermining, or other sabotaging behavior that can deteriorate productivity and morale.
Quality Decision Making & Sound Judgment
Makes quality decisions in a timely manner.

Exercises sound judgment and independent thinking in order to make decisions, even when under pressure or when dealing with ambiguous situations.

Quickly considers all pertinent aspects of a situation when making a decision while still avoiding "paralysis by analysis".

Can anticipate pros and cons of a decision and foresee possible consequences of a decision, choice, or action.

Able to make decisions based on both short-term and long-term outcomes.

Recognizes when it is appropriate to seek input from outside sources (i.e. HR or a higher level manager).
Qualifications
A minimum of 2 years of experience in kitchen preparation and cooking.

At least 6 months experience in a similar capacity.

Must be able to communicate clearly with managers in the Meat and Seafood department as well as with Store Management.

Be able to reach, bend, stoop, and frequently lift up to 50 pounds.

Be able to work in a standing position for long periods of time.