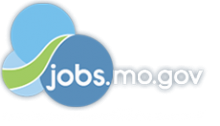 Job Information
Alliance Physical Therapy Partners

Physical Therapist

in

Saint Peters

,

Missouri
Job Title: Physical Therapist
Department: Excel Sports & Physical Therapy
Location: St. Peters, MO
Status: Full-time
Company Overview
Alliance Physical Therapy Partners is a national therapy provider, providing unmatched treatment and care to patients across multiple service lines. Alliance views every patient and employee interaction as an opportunity to help that person reach their goals, and provides world-class resources to assist all individuals in achieving those goals. With a focus on personal and professional growth, Alliance is seeking employees who have a vision for success.
Responsibilities and Duties
Provides patient/client care in accordance with established practice standards and facility/departmental policies.

Provides care per physician?s orders and plan of care developed by evaluating therapist.

Takes measurements of patient/client status, within the limits of his/her licensure and ability, as appropriate in providing care and to assist in assessing the effectiveness of care.

Maintains communication and collaboration with the evaluating therapist, to promote maximum benefits from therapy. Summarizes patient performance according to established goals.

Implements education plan as outlined by the evaluating therapist, determines additional educational needs of the patient/client, family, caregiver or significant other as they arise and in collaboration with the evaluating therapist provides education to meet those needs.

Follows plan for discharge and discusses with evaluating therapist any additional discharge concerns which may arise. Assists therapist in goal reassessment and discharge planning.

Communicates with patient, family, caregivers, significant other and other members of the healthcare team to promote maximum benefit of care.

Demonstrates appropriate knowledge and correct application of clinical techniques, procedures and programs for clinical setting and patient/client populations served.

Displays appropriate technical knowledge and application of available modalities and other equipment.

Provides an environment conducive to safety for patients/clients, visitors and staff.

Assesses the risks for safety and implements appropriate precautions.

Complies with appropriate and approved security and safety standards.

Utilizes appropriate leadership skills in delegating, organizing and educating coworkers and staff.

Participates in and contributes to quality improvement process.

Distinguishes between low and high priority activities.

Makes effective use of discretionary time.

Meets established productivity standards.