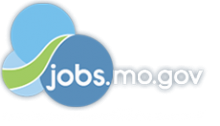 Job Information
ManpowerGroup

***IMMEDIATE START PRODUCTION ASSOCIATES****

in

Saint Peters

,

Missouri
Manpower has a great opportunity in St.Peters, MO for Production Associates.
Our client specializes in consumer products and is seeking your expertise!
What's in it for you?
Work for a client that supports the local community/economy
8 hour shifts:1st 7:00am to 3:30pm Monday thru Friday and 3rd 10:30pm to 7:00am
$13.25 per hour - $14.75 per hour
Benefits including Health, Dental, 401k.
Enjoy Direct Deposit of your funds sent straight to your account weekly.
Access to free college tuition and online career training
What is the Job?
Various Full Time entry level production and packaging functions.
Machine operation
Packaging
All Positions require hand motions, standing for long periods, gripping, grasping, pushing, pulling, stooping, & bending.
Your shift will consist of but not limited to Lifting, moving, & packing consumer products.
What you bring to the job?
18 years of age
Steel Toe shoes
Flexibility to work days or nights
Previous manufacturing experience a plus
High school diploma or equivalent
Submit to pre-employment screening including: Background Check, and Drug Screen
Ability to work efficiently with hands & have stamina and coordination to perform duties up to 8 hours.
Willing to wear safety equipment including Glasses, Gloves, Ear Plugs, & Steel Toed Shoes.
Ability to read and understand instructions
Lift 25lbs
Reliable transportation
Ability and wiliness to work OT & weekends when needed.
If you are ready to move to the next step in your career path apply now.
We love referrals so please share our job with friends and family.
Manpower recognizes the importance of providing an accessible and barrier-free environment. We are committed to creating a welcoming, fair and inclusive environment by offering equal opportunity to access our services. At Manpower, we are committed to providing accommodations, and will work with you to meet your needs.
ManpowerGroup is committed to providing equal employment opportunities in a professional, high quality work environment. It is the policy of ManpowerGroup and all of its subsidiaries to recruit, train, promote, transfer, pay and take all employment actions without regard to an employee's race, color, national origin, ancestry, sex, sexual orientation, gender identity, genetic information, religion, age, disability, protected veteran status, or any other basis protected by applicable law.