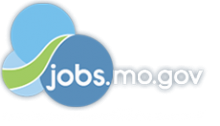 Job Information
Challenge Unlimited

Warehouse Associate/Forklift Driver

in

Saint Louis

,

Missouri
Job location is in Mid-Town St. Louis
Warehouse Associate/Forklift Driver
Drives gasoline, liquefied gas, or electric powered industrial truck equipped with lifting devices such as forklift and clamps, elevating platform, or trailer hitch, to push, pull, lift, stack, tier, or move products, equipment, or materials by performing the following duties.
Responsibilities:
Load and unload trailers, including scrap trailers.
Put finished products in the proper areas and keep rows straight.
Move ware within the warehouse as needed.
Fill out all paperwork/forms completely.
Keep warehouse neat and organized at all times. (Ex: Report damaged product, keep aisle straight, sweep floors, clean up messes immediately, etc.)
Assist with counting inventory as needed.
Supports departmental goals and objectives for quality, production and equipment maintenance.
Maintains clean work areas; generates move or scrap transactions as needed to ensure inventory accuracy.
Comply with all established safety procedures and policies.
Perform other duties as assigned
1 year of Forklift Experience REQUIRED!
Must possess the ability to use judgment related to identifying potential safety hazards.
Must have the ability to earn motorized material handling equipment license.
All qualified applicants will receive consideration for employment without regard to race, color, religion, sex, sexual orientation, gender identity or national origin.
Department: Staffing
Location: Saint Louis, MO
Full Time/Part Time: Full Time
Client or Staff: Client
Position Hours: Mon-Fri 7am-3:30pm