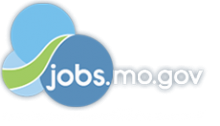 Job Information
Veterans Affairs, Veterans Health Administration

Telephone Operator

in

Saint Louis

,

Missouri
Summary
The Telephone Operator positions are located in the Health Administration Service of the VA St. Louis Health Care System. The purpose of these positions is to provide comprehensive telephone and tele-communications support to the VASTLHCS and all associated sites.
Responsibilities
The major duties of this position include, but are not limited to: Processes incoming, outgoing, networked, and interoffice calls regarding hospital services and patient information. Manages the administrative and technical activities of telephone communications by operating a complex computerized console 24 hours a day, 7 days a week. Receives, interprets, and directs incoming and outgoing telephone requests to proper locations. Receives routine patient condition inquiries from concerned families and general public. Maintains Veteran confidentiality under the provisions of the Privacy Act of 1974 and other applicable laws, federal regulations, and Department of Veterans Affairs statues and policies. Interviews incoming callers and routes the calls to their proper destination. Provides customer service to a variety of difficult calls requiring personal involvement on the part of the employee, such as threatening, abusive, or distraught callers. Retrieves and utilizes the patient opt-in and opt-out listings. Work Schedule: 7:30am-4:00pm, Monday-Friday (rotating Saturdays) or 3:30pm-12:00am, Thursday-Sunday (weekends and holidays included).
Telework: Not available
Virtual: This is not a virtual position.
Position Description/PD#: 9229A
Relocation/Recruitment Incentives: Not Authorized
Financial Disclosure Report: Not required
Duty Station: John Cochran Division, however the duty station may be change to one of multiple locations within the VA St. Louis Health Care System based on the needs of the facility.
Requirements
Conditions of Employment
Qualifications
To qualify for this position, applicants must meet all requirements by the closing date of this announcement, 09/29/2020. You may qualify based on your experience and/or education as described below: General Experience: You must have one (1) year of progressively responsible clerical, office, or other work that indicates your ability to acquire the particular knowledge and skills needed to perform the duties of the position to be filled. Experience includes: working as a receptionist or telephone operator; obtaining the necessary information to direct calls appropriately; communicating effectively with others; using a computer to provide clerical support; and working efficiently under pressure of time and stressful conditions. OR, Education: You must have successfully completed two years of education above the high school level in any field for which high school graduation or the equivalent is the normal prerequisite. (Transcripts required at time of application)OR, Combination: Applicants may also combine education and experience to qualify at this level. You must have a combination of general experience and education beyond. Only education in excess of the first 60 semester hours (i.e., beyond the second year) is creditable toward meeting the specialized experience requirement. One full academic year of study (30 semester hours) beyond the second year is equivalent to 6 months of specialized experience. You will be rated on the following Competencies for this position:
Customer ServiceInterpersonal SkillsTechnical Competence Experience refers to paid and unpaid experience, including volunteer work done through National Service programs (e.g., Peace Corps, AmeriCorps) and other organizations (e.g., professional; philanthropic; religions; spiritual; community; student; social). Volunteer work helps build critical competencies, knowledge, and skills and can provide valuable training and experience that translates directly to paid employment. You will receive credit for all qualifying experience, including volunteer experience. Note: A full year of work is considered to be 35-40 hours of work per week. Part-time experience will be credited on the basis of time actually spent in appropriate activities. Applicants wishing to receive credit for such experience must indicate clearly the nature of their duties and responsibilities in each position and the number of hours a week spent in such employment. Physical Requirements: Work is primarily sedentary in nature: sitting, standing, and bending. Concentration and sustained performance is required relating to the time factors involved in completing work assignments within time constraints. Position requires working on computer monitors on a daily basis. For more information on these qualification standards, please visit the United States Office of Personnel Management's website at https://www.opm.gov/policy-data-oversight/classification-qualifications/general-schedule-qualification-standards/.
Education
A transcript must be submitted with your application if you are basing all or part of your qualifications on education. Note: Only education or degrees recognized by the U.S. Department of Education from accredited colleges, universities, schools, or institutions may be used to qualify for Federal employment. You can verify your education here: http://ope.ed.gov/accreditation/. If you are using foreign education to meet qualification requirements, you must send a Certificate of Foreign Equivalency with your transcript in order to receive credit for that education. For further information, visit: http://www.ed.gov/about/offices/list/ous/international/usnei/us/edlite-visitus-forrecog.html.
Additional Information
Placement Policy: The posting of this announcement does not obligate management to fill a vacancy or vacancies by promotion. The position may be filled by reassignment, change to lower grade, transfer, appointment, or reinstatement. Management may use any one or any combination of these methods to fill the position. It is the policy of the VA to not deny employment to those that have faced financial hardships or periods of unemployment. This job opportunity announcement may be used to fill additional vacancies. Veterans and Transitioning Service Members: Please visit the VA for Vets site for career-search tools for Veterans seeking employment at VA, career development services for our existing Veterans, and coaching and reintegration support for military service members. For more information on the "Who may apply" eligibility requirements, please refer to the OHRM Status Candidates and Other Candidate Definitions document. If you are unable to apply online view the following link for information regarding an Alternate Application.