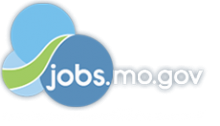 Job Information
SSM Health

Supervisor EEG

in

Saint Louis

,

Missouri
Divison:
-
PRIMARY RESPONSIBILITIES
Determines, coordinates and supervises daily staffing assignments and staffing levels.

Trains, coaches, and evaluates assigned staff on performance expectations. Provides input for hiring and termination procedures.

Coordinates patient care with other members of the team to ensure effective and efficient patient care delivery and desired patient outcomes.

Assists with quality control testing, instrument maintenance and troubleshooting.

Creates work schedules to ensure adequate coverage.

Performs diagnostics of system when performance is degraded, system has failed, or end user has encountered difficulty in using the application.

Ensures that adequate supply levels are maintained. Performs quarterly audits of all supply closets to review stock vs. workload. Make any changes to supply levels if necessary.

May perform the duties of a Neurodiagnostic Technologist as department staffing levels require.

Works in a constant state of alertness and safe manner.

Performs other duties as assigned.
EDUCATION
EXPERIENCE
PHYSICAL REQUIREMENTS
Constant standing and walking.

Frequent use of hearing and speech to share information through oral communication.

Frequent use of hearing to distinguish body sounds and/or hear alarms, malfunctioning machinery, etc.

Frequent lifting/carrying and pushing/pulling objects weighing 0-25 lbs.

Frequent reaching, gripping, and keyboard use/data entry.

Frequent use of vision for distances near (20 inches or less) and far (20 feet or more) and to identify and distinguish colors.

Occasional bending, stooping, crawling, kneeling, sitting, squatting and repetitive foot/leg and hand/arm movements.

Occasional use of vision to judge distances and spatial relationships.

Occasional lifting/carrying and pushing/pulling objects weighing 25-50 lbs.

Occasional lifting/moving patients.

Occasional use of smell to detect/recognize odors.

Occasional driving.
SSM Health is committed to equal employment opportunity based on race, color, religion, national origin, gender, sexual orientation, gender identity, pregnancy, age, physical or mental disability, veteran status, and all other statuses protected by law.