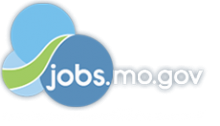 Job Information
Thermo Fisher Scientific

Sr Scientist- Upstream Process Development

in

Saint Louis

,

Missouri
Job Title: Sr Scientist- Upstream Process Development
Req# : 118151BR
When you're part of the team at Thermo Fisher Scientific, you'll do important work, like helping customers in finding cures for cancer, protecting the environment or making sure our food is safe. Your work will have real-world impact, and you'll be supported in achieving your career goals.
Location/Division Specific Information
St. Louis, MO | Biologics
How will you make an impact?
Directly manages a team of upstream process development scientists. This position will be responsible for leading projects such as media/feed optimization, bioreactor process development and process characterization. Works on technical/scientific project activities to execute strategies and technical solutions that meet client needs and expectations. Leads technical discussions with clients with a high level of technical proficiency. Evaluates and oversees the design of processes and supports problem solving. Makes decisions that require developing new options to solve complex problems. Determines methods and procedures on new assignments and may coordinate activities of other employees.
What will you do?
Act as a lead upstream scientist on multiple programs having project oversight and direct and indirect report management responsibilities.

Plan project scope, timing and resource requirements.

Design and develop mammalian cell culture processes to support the production and manufacturing of recombinant proteins (including mAbs) with activities including:

Clone and media/feed screening using AMBR technology

Bioreactor culture development including fed-batch, perfusion and XD® technologies (2 to 250L scale) with both glass and single use cell culture technologies.

Design experimental plans based on the defined deliverables, planning the activities to meet the project timelines by working closely with project managers.

Investigates, creates, and validates new scientific methodologies on a complex scope of projects.

Lead the transfer of developed upstream processes to the global manufacturing network including documentation and technical know-how.

Author, review and approve process development reports and technology transfer protocols.

Participate in project-team meetings. Present and discuss the data and project progress at those meetings.

Stay current with relevant technologies and scientific literature.

Lead a team 2-5 employees.
How will you get here?
Education:
Bachelor's degree, Master's degree, or PhD (advanced degree preferred) in biology, chemistry, biochemistry, chemical engineering, or a related field.
Experience:
4+ years of industry experience related to Biologics manufacturing, upstream process development, and process engineering

Upstream bioprocessing experience utilizing mammalian cell cultures; experienced in designing and optimizing cell culture processes with manufacturing in mind.

Demonstrated experience working with fed-batch and/or perfusion bioreactors. Expertise with Sartorius (including MFCS), Xcellerex, and/or Finesse bioreactor control systems preferred.

Experience using design of experiments (DOE) software (i.e.MiniTab, JMP) preferred
Knowledge, Skills, and Abilities
Strong knowledge of GMP regulations in cGMP manufacturing environment.

Excellent problem solving and critical thinking skills.

Excellent writing, communication and presentation skills.

Strong MS Excel, PowerPoint and Word skills. Microsoft Project skills preferred.

Excellent organization and planning skills.

Strong attention to detail and ability to adhere to standards procedures.

Drive functional, technical and operational excellence.

Inspire and foster innovation, collaboration, transparency and team effectiveness.

Design complex studies based on the deliverables.

Analyze and summarize complex scientific data.

Author reports, procedures, and other documents.

Function in a rapidly changing environment.

Read, analyze, and interpret general business periodicals, professional journals, technical procedures, or governmental regulations.

Make and communicate complex decisions.

Speak effectively before groups of customers and employees.

Apply complex mathematical concepts to physical problems in areas such as heat and mass transport.
At Thermo Fisher Scientific, each one of our 75,000 extraordinary minds has a unique story to tell. Join us and contribute to our singular mission-enabling our customers to make the world healthier, cleaner and safer.
Apply today! http://jobs.thermofisher.com
Thermo Fisher Scientific is an Equal Opportunity Employer. All qualified applicants will receive consideration for employment without regard to race, creed, religion, color, national or ethnic origin, citizenship, sex, sexual orientation, gender identity and expression, genetic information, veteran status, age or disability status.