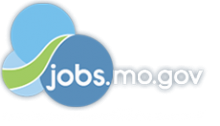 Job Information
Innovative Foodservice Group

Sales Associate – Retail Foodservice Equipment

in

Saint Louis

,

Missouri
We re hiring a Retail Sales Associate in Saint Louis, MO! In this role, you will be responsible for all in-house sales activities and sales associate job duties. This includes working with established customers, answering questions, helping, suggesting items, lending opinions, and continuously gaining product knowledge.
There is the opportunity to grow in this role to bring in more B2B customers as needed! We need a Retail Sales Associate that is ready to take lead and have the customers needs in mind.
Sales Rep Key Expectations:
Understanding of sales principles and customer service practices
Strong consultative and interpersonal skills (both oral and written) to assist customers with product selection
Inspect orders to be shipped out daily for accuracy, place orders for any back ordered items
Monitor competitive marketplace pricing, products, and merchandising techniques, etc.
To assist in taking daily cycle counts and yearly inventory
Key Skills for Retail Sales Rep:
Ability to enter, process, and track orders
Methodical attention to detail
Proficient in verbal and written English language
Ability to investigate any issues, develop solutions, and make recommendations to management
Ability to multitask, while being attentive to customers and remaining flexible to the needs of the business
Enthusiastic, friendly, and energetic with a genuine desire to provide outstanding service to our customers
Ability to meet the physical demands of assisting in the showroom and lifting products
B&J FoodService is a part of The Innovative Foodservice Group, which is proud to be one of the largest providers of design-to-build services, custom fabrication, foodservice equipment, and small wares to the foodservice industry. This wide range of services is what enables IFG to sustain its prized position in the national market while meeting and exceeding the ever-changing needs of our customers with a flexibility that is virtually unheard of in the industry. With industry roots dating back to 1897 IFG commands an unrivaled wealth of industry expertise, a literal powerhouse of purchasing, and houses an industry leading team of Sales Representatives. Many of our Sales Reps have been with the company for over 10 years, some as much as 40 years. There is plenty of reasons why turnover is NOT an issue here at the Innovative Foodservice Group.