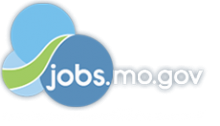 Job Information
SSM Health

RN-Manager of Interventional Radiology

in

Saint Louis

,

Missouri
Divison:
SSM Health - St. Louis University Hospital is looking for a nurse with a strong background, preferably in a procedural area, and several years of management experience. Experience in an academic facility is also preferred.
PRIMARY RESPONSIBILITIES
Develops and leads the implementation of policies, procedures and initiatives for interventional radiology services.

Assesses quality of patient care and coordinates patient care services with patients, staff, physicians, and other departments.

Manages staff relations including performance management, staff satisfaction, and conflict management. Oversees scheduling, recruitment, payroll, and student engagements.

Oversees the monitoring of departmental budgets, regulatory compliance, departmental contracts, and vendor relations.

Ensures on-going compliance with regulatory agencies.

Maintains established productivity standards and supply expense metrics. Accountable for monthly reporting departmental variances, budget, FTE and expense variances with associated action plan.

May perform the duties of an Interventional Radiology Technologist as department staffing levels require.

Works in a constant state of alertness and safe manner.

Performs other duties as assigned.
EDUCATION
EXPERIENCE
Five years' experience, with two years' in leadership
PHYSICAL REQUIREMENTS
Frequent lifting/carrying and pushing/pulling objects weighing 0-25 lbs.

Frequent sitting, standing, walking, reaching and repetitive foot/leg and hand/arm movements.

Frequent use of vision and depth perception for distances near (20 inches or less) and far (20 feet or more) and to identify and distinguish colors.

Frequent use of hearing and speech to share information through oral communication. Ability to hear alarms, malfunctioning machinery, etc.

Frequent keyboard use/data entry.

Occasional bending, stooping, kneeling, squatting, twisting and gripping.

Occasional lifting/carrying and pushing/pulling objects weighing 25-50 lbs.

Rare climbing.
SSM Health is committed to equal employment opportunity based on race, color, religion, national origin, gender, sexual orientation, gender identity, pregnancy, age, physical or mental disability, veteran status, and all other statuses protected by law.