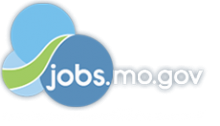 Job Information
Equal Employment Opportunity Commission

Program Analyst (Lead Outreach and Education Coordinator)

in

Saint Louis

,

Missouri
Summary
As a Program Analyst (Lead Outreach and Education Coordinator) at the GS-0343-13, you will serve as the outreach, training, and public relations program manager in the St. Louis District Office. This position may require the selectee to travel to the different area offices within the district.
Responsibilities
As a Program Analyst, you will perform the following tasks:
Develop, plan, design, direct, and execute office-wide comprehensive outreach, training, and public relations programs providing expert educational and technical assistance.
Respond to local inquiries on work-site accessibility and modification, the reasonable accommodations process, pre-employment inquiries, where to obtain expert information on related ADA issues and other laws enforced by the EEOC.
Develop and implement training policies based on office-wide goals and objectives in order to achieve the most effective and economical functioning of the office.
Research, analyze, and interpret a broad range of informational materials on laws enforced by the EEOC for dissemination within the office and to the general public and special interest groups.
Requirements
Conditions of Employment
Qualifications
For the GS-13: You must have at least one year of specialized experience equivalent to the GS-12 grade level. Specialized experience demonstrated must be in a position responsible for delivering training, educating and providing technical assistance to the general public, special interest groups and community entities. Merit promotion applicants must meet time-in-grade requirement as defined in 5 CFR 300, Subpart F. One year at the GS-12 level is required to meet the time-in-grade requirements for the GS- 13 level. You must meet all qualification and eligibility requirements by the closing date of this announcement. Experience refers to paid and unpaid experience, including volunteer work done through National Service programs (e.g., Peace Corps, AmeriCorps) and other organizations (e.g., professional; philanthropic; religious; spiritual; community, student, social). Volunteer work helps build critical competencies, knowledge, and skills and can provide valuable training and experience that translates directly to paid employment. You will receive credit for all qualifying experience, including volunteer experience.
Education
Additional Information
Relocation expenses will not be paid. This job opportunity announcement may be used to fill additional similar vacancies across EEOC. If you are unable to apply online or need to fax a document that you do not have in electronic form, please contact the HR Specialist listed in this vacancy. Veterans Employment Opportunity Act (VEOA): To be eligible for a VEOA appointment under Merit Promotion procedures, the veteran must be a preference eligible or a veteran separated after 3 years or more of continuous active service performed under honorable conditions. Noncompetitive Appointment Authorities: For more information on noncompetitive appointment authority eligibility requirements visit the following websites: Persons with Disabilities, Schedule A Special Hiring Authorities for Veterans Special Hiring Authorities for Certain Military Spouses Family of overseas employees Peace Corps & AmeriCorps VISTA Foreign Service Employees Males born after 12-31-59 must be registered or exempt from Selective Service (see: https://www.sss.gov/Home/Registration) All employees of the Federal government are subject to the conflict of interest statutes and regulations including the Standards of Ethical Conduct that govern activities with outside organizations and reporting financial holdings. This position may require the incumbent to complete a confidential financial disclosure report within 30 days of appointment.