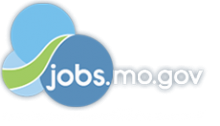 Job Information
ManTech

(Part-Time) Staff Officer/Case Manager

in

Saint Louis

,

Missouri
Secure our Nation, Ignite your Future
Become an integral part of a diverse team while working at an Industry Leading Organization, where our employees come first. At ManTech International Corporation, you'll help protect our national security while working on innovative projects that offer opportunities for advancement.
Currently, ManTech is seeking a motivated, career and customer-oriented Staff Officer/Case Manager to join our team in St. Louis, Missouri!
This part-time (PT) position assists and supports the COVID-19 Response Team (RT) within the agency's Installation Operations Office (SIO). The RT receives phone calls, collects info, inputs data, coordinates with medical providers, manages response activities, composes notifications, and contributes to reports for the agency. Case Managers execute the mission of the Response Team (RT) by serving as the points of contact for employees who are/may have COVID and performing all required actions to address the agency's Force Health Protection posture. May independently perform other administrative duties listed (scheduling and coordinating meetings, calendars, and events; gathering, inputting, and retrieving electronic data; maintaining files and folders; researching and analyzing information and data to prepare reports; prepares routine correspondence in accordance with agency standards; prepare and distribute briefing and read-ahead materials; maintaining office supplies, and initiating equipment trouble tickets or replacement), as needed.
JOB DUTIES INCLUDE, BUT ARE NOT LIMITED TO:
Answer phone calls in a timely manner

Stay updated and informed on latest agency response guidance to COVID cases

Correctly direct agency employees to take specific actions based upon latest guidance

Speak empathetically to ill employees

Record employee information in the tracking database

Coordinate with the agency Clinic

Initiate and track specific workflows associated with employee status changes

Coordinate response activities and contact tracing, as necessary

Communicate effectively within and across shifts
BASIC QUALIFICATIONS:
Possess an active TS/SCI security clearance

Seven (7) years of experience and a Bachelor's degree – OR – Fifteen (15) years of related experience and no Bachelor's degree

Experience in customer service

Experience working with personally identifiable information (PII)

Experience working in a fast-paced environment

Ability to work weekend hours between 7:00AM-7:00PM – work hours are flexible to meet the demands of COVID-19 caseloads.
SCHEDULE/HOURS:
Saturday and Sunday from 7:00AM-7:00PM - (12 hour shifts)
SECURITY CLEARANCE REQUIREMENTS:
Active TS/SCI security clearance with ability to obtain and maintain a CI polygraph
PHYSICAL REQUIREMENTS:
Ability to occasionally move about inside the office to attend meetings and speak to customers in-person.

Ability to communicate with co-workers, management and customers, which may involve delivering presentations--must be able to exchange accurate information in these situations.

Ability to operate a computer keyboard and other office equipment.
ManTech International Corporation, as well as its subsidiaries proactively fulfills its role as an equal opportunity employer. We do not discriminate against any employee or applicant for employment because of race, color, sex, religion, age, sexual orientation, gender identity and expression, national origin, marital status, physical or mental disability, status as a Disabled Veteran, Recently Separated Veteran, Active Duty Wartime or Campaign Badge Veteran, Armed Forces Services Medal, or any other characteristic protected by law.
If you require a reasonable accommodation to apply for a position with ManTech through its online applicant system, please contact ManTech's Corporate EEO Department at (703) 218-6000. ManTech is an affirmative action/equal opportunity employer - minorities, females, disabled and protected veterans are urged to apply. ManTech's utilization of any external recruitment or job placement agency is predicated upon its full compliance with our equal opportunity/affirmative action policies. ManTech does not accept resumes from unsolicited recruiting firms. We pay no fees for unsolicited services.
If you are a qualified individual with a disability or a disabled veteran, you have the right to request an accommodation if you are unable or limited in your ability to use or access http://www.mantech.com/careers/Pages/careers.aspx as a result of your disability. To request an accommodation please click careers@mantech.com and provide your name and contact information.