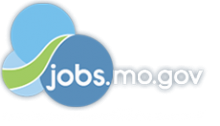 Job Information
Graybar

Manager Quotations Department

in

Saint Louis

,

Missouri
Graybar is looking for talented, enthusiastic people to help us maintain the highest levels of customer satisfaction in every area of our business. We are a Company that recognizes talent and provides the opportunity for training and development for your career growth.
Purpose * Manage the Quotation Department, which has overall responsibility to provide others with accurate and timely costing, quoting, pricing, and technical information based on customer specifications; conduct extensive research and analysis of multiple product lines and manufacturing capabilities in order to generate quotations. * Supervise two or more full-time employees.
Responsibilities * Prepare cost estimates of materials for internal and external customers; compile bills of material utilizing knowledge of products to be manufactured. * Conduct extensive research prior to submitting quotation that involves identifying customer requirements and performance standards, determining product specifications, and researching manufacturing alternatives. * Conduct ongoing analysis of competitors' products and services in an effort to identify strategic opportunities that will enhance the organization's overall ability to compete in the market. * Complete and submit accurate and thorough technical quotations against tight deadlines based on technical specifications required by customer. * Manage the change order process and job lot billing in some branches * Periodically issue list of quotes to be issued or already issued, and take-offs required by sales employees * Support Corporate, district, and branch initiatives regarding specific sales promotional opportunities. * Maintain professional and technical knowledge by attending specialized training in various product lines, review publications, and establish personal networks and relationships with customers, suppliers, and manufacturers. * Manage staff by establishing goals and objectives for work, and conduct performance appraisals. * Analyze quotation activity to determine how to increase success ratio; review lost opportunities for feedback to modify future quotes for increased success.
Requirements Minimum Job Requirements * Minimum of 5 years of experience required: In sales, quotations, and business; past experience in a leadership role with a proven track record; minimum 1 year experience communicating and negotiating with customers, suppliers, and/or manufacturers * High school diploma or GED required
Preferred Job Requirements * 6-10 years of experience preferred: Several years management experience in sales, quotations, and business; past experience in a leadership role with a proven track record * Four-year degree preferred: In business or related major
Knowledge, Skills, Abilities Knowledge * Knowledge of multiple product lines and pricing strategies required to generate quotations that result in profit for the organization * Knowledge of SAP programs used to support the Quotations process * Knowledge of Excel; ability to work with formulas and formats submitted by customer, create original worksheets without prior customer specifications * Knowledge of Microsoft Word * Knowledge of the branch's strategic customers * Knowledge of Company pricing policies and objectives Skills * Relationship-building skills required to gain cooperation from diverse groups * Mathematical skills with the ability to perform basic calculations accurately and quickly * Organizational and time management skills required to manage large, multiple projects on a daily basis * Oral and written communication skills required for interaction with customers, suppliers, and manufacturers * Supervisory skills * Negotiation skills Abilities * Ability to work with people at all levels of the organization * Ability to project a positive and professional image on behalf of the Company * Ability to adapt to changing customer needs and expectations * Ability to develop relationships internally and externally * Ability to resolve both internal and external conflict * Ability to achieve results by coordinating work with other members of the team outside of the immediate Quotations Department
Working Conditions Office environment. Some travel required.
This job description is intended to describe the general nature and level of work performed by individuals occupying this position of employment. It is not intended to be construed as an exhaustive list of all duties, responsibilities, and skill required of all individuals assigned to this job title. Management reserves the right to modify all or part of this job description at its discretion in order to meet location requirements, staffing levels, and/or any other needs of the business. All of the essential functions of the job, as defined by the Americans with Disabilities Act and/or equivalent state law, may not have been described. All requests for reasonable accommodation(s) will be reviewed and evaluated on a case-by-case basis.
Title: Manager Quotations Department
Location: Missouri-Saint Louis