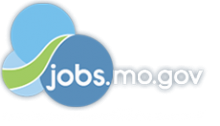 Job Information
St. Louis Parking Company

Maintenance (Mon-Fri 8am-4:30pm)

in

Saint Louis

,

Missouri
St. Louis Parking Company is a family-owned business with strong ties to the St. Louis community. We provide exceptional service to our clients and employees. Our hands-on management style and knowledge of the local market has made us one of the oldest and largest parking companies in the St. Louis market. Today, St. Louis Parking Company operates over 100 separate parking facilities capable of housing more than 57,000 vehicles daily.
Our team of managers is currently hiring full time parking garage and lot Maintenance Associates. If you have experience with fulfilling janitorial duties, using heavy duty cleaning tools, completing a wide variety of hands-on projects, and working solo then this may be the perfect position for you. If you have experience working security, in a warehouse, as a janitor, and in lawn maintenance and service, this may be a great job for your!
Janitorial Associates will work mostly flexible shifts due to the needs of our clients. Some shifts require you to be available as early as 6 am, and some shifts require you to stay as late as midnight. It's important to have flexible availability so that our surface lots and garages are maintained properly. We staff some of the most unique and high maintenance locations downtown! If you enjoy working outside and have the ability to multitask, apply with us today!
· Operate and/or coordinate operation and maintenance of power washers, power sweepers and power scrubbers and other company equipment.
· Perform snow removal duties including but not limited to loading and unloading of snow removal chemical, shoveling sidewalks and drive lanes, loading salt spreader hoppers, etc… as directed by the Manager of Maintenance Services.
· Conduct first level of service for equipment malfunctions as directed by the Manager of Maintenance Services.
· Complete painting projects, asphalt repair, fence repair, HVAC maintenance, lighting service, gate arm repair/replacement and other projects as directed by the Manager of Maintenance Service.
· Act as Courtesy Patrol - Reports any and all unusual activities on site to security, management, and police/911
· Report to Manager of Maintenance Service all safety and maintenance issues beyond the scope of the Maintenance Service Technician's responsibilities.
· Cleaning windows, broken glass, and urine/defecation.
· Remove cob-webs from light fixtures and other areas, clean stairwells/stairs, Making sure trash cans are emptied when half full or more.
Must have a high school diploma or equivalent. Must be able to work flexible shifts.
· Must be able to complete solo maintenance projects
· Able to stand for up to 8 hours depending on locations and shifts
· Able to constantly lift 50 lbs – 75 lbs
· Required to walk facility regularly at specific locations
· Ability to read and comprehend verbal instructions and written correspondence
· Communicate effectively both verbally and through written correspondence
· Ability to maintain a professional and friendly demeanor when working with other employees and parking customers
· Ability to provide customer resolution in a professional and friendly manner
· Authorized to work in the United States
· Able to complete/pass a background check
ID: 2021-1136
External Company URL: https://www.stlouisparking.com/
Street: 4217 Custom Steel Drive