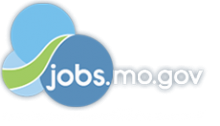 Job Information
Agriculture, Rural Development

Lead Accountant

in

Saint Louis

,

Missouri
Summary
This position is located in a branch within the Finance Office, Business Center - Operations Office, Rural Development (RD), United States Department of Agriculture (USDA). The incumbent serves as a Team Lead offering advanced accounting services.
Responsibilities
Requirements
Conditions of Employment
null
Qualifications
Specialized experience is defined as experience that equipped the applicant with the particular knowledge, skills, and abilities to perform successfully the duties of the position, and that is typically in or related to the work of the position to be filled. To be creditable, specialized experience must have been equivalent to at least the next lower grade level in the normal line of progression for the occupation in the organization. Applicants must meet all qualifications and eligibility requirements by the closing date of the announcement including time-in-grade restrictions, specialized experience and/or education, as defined below. Time in grade: Applicants must have one year of specialized experience at the next lower grade to be considered for the next higher grade (e.g. one year at the GS-12 grade level for consideration for the GS-13 grade level). For the GS-13 level: Applicants must possess one (1) year of specialized experience equivalent to at least the next lower grade level; or its non-Federal equivalent experience that demonstrates experience which reflects the ability to directly and indirectly lead subordinate employees; assign, direct, and review their work; plan and carry out training and development; solve problems related to the work supervised; served as central point of contact for professional and technician for internal and external audiences; experience in processing and reviewing complex accounting transactions into financial systems to include general ledger and funds control; experience interpreting complex financial and accounting data and making best-practice recommendations to management; identifying, validating, and documenting system issues for management; superior data management and data analysis skills; knowledge of Federal Appropriations Law and the United States Standard General Leger; possess or have the potential to develop the qualities of a successful Team Lead. There is no substitution of education for experience at the GS-13 level. NOTE: To be considered for this position, you must meet all qualification and eligibility requirements for the GS-0510 series set forth in the Office of Personnel Management (OPM) Qualification Standards by the closing date of the announcement. A copy is available at: https://www.opm.gov/policy-data-oversight/classification-qualifications/general-schedule-qualification-standards Experience refers to paid and unpaid experience, including volunteer work done through National Service programs (e.g., Peace Corps, AmeriCorps) and other organizations (e.g., professional; philanthropic; religious; spiritual; community, student, social). Volunteer work helps build critical competencies and can provide valuable training and experience that translates directly to paid employment. You will receive credit for all qualifying experience, including volunteer experience.
Education
null
Additional Information
null