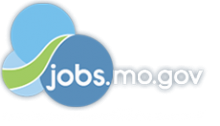 Job Information
SSM Health

Covid Vaccinator

in

Saint Louis

,

Missouri
Divison:
SSM Health is looking for temporary clinical staff to assist with administering covid- 19 vaccinations across the St. Louis region.
PRIMARY RESPONSIBILITIES
Administers the vaccine to already consented and assessed individuals.

Assesses client's readiness for vaccination.

Addresses any concerns and ensures consent has already taken place.

Utilizes five (5) rights of safe medication administration and reports any concerns i.e. about the syringe/needle/dose to the registered nurse supervisor. Cross checks that vaccine batch numbers are recorded under the correct client.

Disposes syringes and sharps as per the clinical waste policy.

Takes accountability for administration of the vaccine under the national protocol, once drawn up and clinical assessment carried out including issuing of the vaccine card to client and reminder of second dose if appropriate.

Follows policies in relation to the vaccination program.

Uses IT support system to record vaccinations by use of the electronic patient record system.

Reports and records client/client Adverse Events to the Registered health care professional.

Works in a constant state of alertness and safe manner.

Performs other duties as assigned.
EDUCATION
Tier I: MD (Physician), Pharmacist, Dentist (DDM, DDS), Physician Assistant, Nurse Practitioner, RN

Tier I: Graduate of accredited school with current, unencumbered license in profession to practice in clinic location's state

Tier II: Medical Assistant, EMT, LPN

Tier II: Graduate of recognized accredited organization with current, unencumbered license, registration or certificate to practice in clinic location's state

BLS preferred
EXPERIENCE
PHYSICAL REQUIREMENTS
Constant use of speech to share information through oral communication.

Constant standing and walking.

Frequent lifting/carrying and pushing/pulling objects weighing 0-25 lbs.

Frequent sitting, reaching and keyboard use/data entry.

Frequent use of vision and depth perception for distances near (20 inches or less) and far (20 feet or more) and to identify and distinguish colors.

Frequent use of smell to detect/recognize odors.

Frequent use of hearing to receive oral communication, distinguish body sounds and/or hear alarms, malfunctioning machinery, etc.

Occasional lifting/carrying and pushing/pulling objects weighing 25-50 lbs.

Occasional bending, stooping, kneeling, squatting, twisting, gripping and repetitive foot/leg and hand/arm movements.
SSM Health is committed to equal employment opportunity based on race, color, religion, national origin, gender, sexual orientation, gender identity, pregnancy, age, physical or mental disability, veteran status, and all other statuses protected by law.