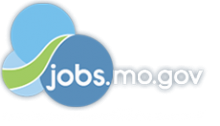 Job Information
SSM Health

Chaplain Resident

in

Saint Louis

,

Missouri
Divison:
-
PRIMARY RESPONSIBILITIES
Fulfills all educational and clinical requirements for the Clinical Pastoral Education residency program.

Participates and contributes to mission programs and projects.

Meets the spiritual and emotional needs of patients/families through timely assessment, intervention, and communication.

As measured by employee satisfaction, collaborates with co-workers to accomplish departmental goals and works collegially to balance workload.

Contributes to the satisfaction of the medical staff by responding to physician referrals on the same day they are received.

Contributes to a safe environment by reporting all safety/security risks.

Intervenes in crisis situations to provide support in navigating the initial spiritual and emotional issues for patients, families and co-workers.

Contributes to the overall financial performance of the department by following policies and procedures, working efficiently, and reporting needed changes.

Performs other duties as assigned.
EDUCATION
Bachelor's degree and one unit of ACPE-Clinical Pastoral Education
EXPERIENCE
Six months' experience in a helping role.
PHYSICAL REQUIREMENTS
Frequent lifting/carrying and pushing/pulling objects weighing 0-25 lbs.

Frequent sitting, standing, walking, reaching and repetitive foot/leg and hand/arm movements.

Frequent use of vision and depth perception for distances near (20 inches or less) and far (20 feet or more) and to identify and distinguish colors.

Frequent use of hearing and speech to share information through oral communication. Ability to hear alarms, malfunctioning machinery, etc.

Frequent keyboard use/data entry.

Occasional bending, stooping, kneeling, squatting, twisting and gripping.

Occasional lifting/carrying and pushing/pulling objects weighing 25-50 lbs.

Rare climbing.
SSM Health is committed to equal employment opportunity based on race, color, religion, national origin, gender, sexual orientation, gender identity, pregnancy, age, physical or mental disability, veteran status, and all other statuses protected by law.