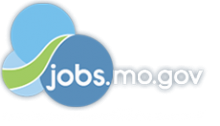 Job Information
SSM Health

Infection Preventionist

in

Saint Charles

,

Missouri
Divison:
-
PRIMARY RESPONSIBILITIES
Performs annual infection control risk assessment and surveillance plan along with mid-year evaluation of the plan.

Plans and facilitates the monthly Infection Control Committee (ICC) meeting at respective ministry.

Collaborates in the development and delivery of educational programs and/or tools that relate to infection prevention, control, and epidemiology.

Reports infection surveillance, prevention and control information to local, state and federal public health authorities in accordance with law and regulation.

Participates in the development of special studies designed to identify unusual epidemic situations or to evaluate the impact of new products, equipment or delivery of patient care. Reports results to Infection Control Committee and other appropriate departments and/or committees.

Participates on committees as a subject matter expert, i.e., product value analysis, environment of care, emergency preparedness, etc.

Participates in quality/performance improvement and patient safety activities related to infection prevention and control (e.g., mini root cause analysis for HAIs (healthcare associated infections), failure mode and effects analysis, plan-do-study-act).

Performs surveillance activities using Centers for Disease Control and Prevention (CDC) definitions.

Integrates surveillance activities across health care settings (e.g., ambulatory, home health, long term care, acute care).

Works in a constant state of alertness and safe manner.

Performs other duties as assigned.
EDUCATION
Bachelor's degree in health related field
EXPERIENCE
PHYSICAL REQUIREMENTS
Frequent lifting/carrying and pushing/pulling objects weighing 0-25 lbs.

Frequent sitting, standing, walking, reaching and repetitive foot/leg and hand/arm movements.

Frequent use of vision and depth perception for distances near (20 inches or less) and far (20 feet or more) and to identify and distinguish colors.

Frequent use of hearing and speech to share information through oral communication. Ability to hear alarms, malfunctioning machinery, etc.

Frequent keyboard use/data entry.

Occasional bending, stooping, kneeling, squatting, twisting and gripping.

Occasional lifting/carrying and pushing/pulling objects weighing 25-50 lbs.

Rare climbing.
SSM Health is committed to equal employment opportunity based on race, color, religion, national origin, gender, sexual orientation, gender identity, pregnancy, age, physical or mental disability, veteran status, and all other statuses protected by law.