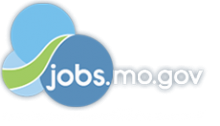 Job Information
Southern Glazer's Wine and Spirits

Driver Local Delivery CDL A/B - St. Charles, Missouri - Hiring Bonus!!!

in

Saint Charles

,

Missouri
Job Description
The world's pre-eminent distributor of beverage alcohol is looking for Route Delivery Drivers! Be a part of our FAMILY where opportunities are boundless!
Join our team and enjoy Competitive Pay, Bonus opportunities, 4 day work weeks, daily routes (you are home each night) and cell phone reimbursement.
Position details:
Performs daily pre-trip and safety inspections on equipment prior to commencing route.
• Communicate changes to delivery schedules, delays, arrivals, and/or equipment problems as encountered.
• Drive established route to deliver wine, spirits,, and non-alcoholic beverage products to assigned customers.
• Resolve customer concerns/complaints regarding spoilage, breakage, and or incorrect product being sent from SGWS warehouse.
• Assemble customer orders and place on hand truck to complete delivery cycle. Place product in storage and or account specific designated areas.
• Record route activity and produce accurate and thorough delivery records.
• Collect monies owed to SGWS
• Provide high level of service and communicate additional business opportunities and new leads with customer to management.
• Comply with company safety standards, Department of Transportation regulations, Alcoholic Beverage Control regulations, and warehouse delivery policies/procedures.
• Keep interior of truck organized and clean.
• 4X10 work schedule
• Work flexible hours which include early morning (i.e. 4:00 a.m. – 6:00 a.m. start times), evenings, and/or Saturday's; Overtime will be required at times.
Qualifications
High School Diploma/GED

Must possess a Class A/or B Commercial Driver's License and acceptable Motor Vehicle Record (MVR) and a minimum of two years of route delivery/driving experience.

Adhere to all Department of Transportation (DOT) regulatory requirements and the Federal Motor Carrier (FMC) guidelines.

Ability to count and perform basic math, with or without a calculator.

Language skills allow employee to read and interpret documents such as safety rules, operating and maintenance instructions, and procedure manuals.

Able to regularly and consistently lift and carry 35 - 60 pound cases of product.
ReferenceNumber: ST 00000456
Category: Driver
JobType:
JobIndustry:
Request Priority Protected Veteran Referrals
EOE Protected Veterans/Disability