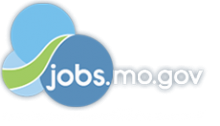 Job Information
Phelps County Regional Medical Center

Transport Services Coordinator

in

Rolla

,

Missouri
The Transport Coordinator's primary responsibility is to coordinate outpatient transport services to outpatients in our service area to and from their personal residences or other health care facilities and to Phelps Health or a Phelps Health affiliate for treatment or diagnostic procedures. The Transport Coordinator maintains the Outside Transport Driver daily schedule and dispatches drivers as needed.
Essential Duties and Responsibilities
Sets and maintains schedules for the driver's and gives assignments at the beginning of shift or as calls are received in conjunction with supervisor.

Reports any issues to the Administrative Director of Patient Care Services.

Maintains open communication with patients, Phelps Health and other health care facilities as it relates to patient transporting, times and schedules of pick-up and delivery.

Communicates in an effective manner with drivers, patients, hospital departments and outside health care facilities as to the impact of transportation services on each service or organization.

Schedules all maintenance and cleaning of transport vehicles in conjunction with supervisor.

Maintains all transportation logs, dispatch board, and maintenance records on vehicles as directed as well as an up-to-date listing of vehicles and assigned drivers.

Provides guidance to the patient when they have questions in regards to the service.

Forecasts workload 2-3 days out for more efficient operations.
Education
High School graduate or equivalent required.
Minimum Work Experience
One year experience and/or training in customer service or dispatching transportation experience required. Geographical knowledge of the Rolla area and demonstrated map reading skills.
Certification/Licenses
American Heart Association, Basic Life Support certified and current Missouri driver's class "E" license. Annual driver's exam.
Mental/Physical Requirements
Mental ability required to follow written and verbal instructions. Ability to learn and understand policies and procedures related to transportation position. Annual physical & eye exam.
Working Conditions
Standard office conditions when not driving a vehicle. May have to fill in for a driver if short staffed. May experience long periods of standing, walking or sitting in vehicle. Will come in contact with out-patients. May encounter unpleasant conditions at times during the transportation process.