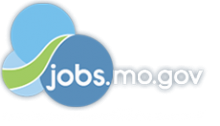 Job Information
Phelps County Regional Medical Center

Entrance Screener

in

Rolla

,

Missouri
General Summary
The Entrance Screener is a support person who works in Nursing, Medical Group, Surgical and Ancillary Services, and the Labor Pool to ensure patients, visitors, and staff that enters Phelps Health campus has passed a health screening as recommended by CDC and CMS guidelines. The screener must possess good interpersonal and communication skills to help ensure compliance of the visitor policy and any current restrictions.

Essential Duties and Responsibilities

Demonstrates hospitality and attentiveness by greeting patients and visitors.

Demonstrates knowledge of COVID precautions and infection prevention measures by observing and performing the following for patients, visitors, and employees:

Observe masking and hand hygiene compliance.

Take temperatures

Observe infection prevention guidelines, wear appropriate PPE at all times, terminally clean entrance station when appropriate.

Direct patients and visitors to appropriate location

Coordinates with clinics and departments to ensure patient (and applicable visitors) are at the correct location and screened/managed appropriately.

Open and close out entrance screening stations appropriately. Restock as needed. Anticipate stocking needs.

Job Qualifications

Education

High school diploma or equivalent required.

Work Experience

One year experience in patient care preferred

Certification/License

None Required

Mental/Physical Requirements

Considerable mental concentration required. Standing and sitting.

Working Conditions

Frequent exposure to infectious disease and hostile persons at times. Frequent exposure to communicable disease via blood and other body fluids. Minimal physical discomfort.