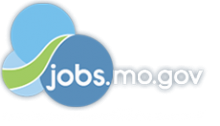 Job Information
Phelps County Regional Medical Center

Chaplain

in

Rolla

,

Missouri
The Chaplain, as a member of the interdisciplinary team, serves as the spiritual
counselor and is responsible to the Hospice Manager for the provision of
spiritual support to hospice staff, patients and families in keeping with their
desires and beliefs, and other duties as assigned.
Department Specific Skills:
· Demonstrate knowledge concerning relationship of spiritual factors to
patients health status and documents the information appropriately.
· Demonstrate knowledge of grief and loss process during counseling sessions
· Demonstrate the ability to assess end of life issues and develop an
appropriate plan of care.
· Demonstrate the ability to establish and maintain therapeutic relationship
with the patient or caregiver to strengthen coping skills.
· Demonstrate the ability to minister from a non-denominational perspective
with reverence and respect according to the wishes of the family.
· Demonstrate the ability to provide effective counseling that allows
patient or family to cope with illness, death and grief.
Education:
Necessary requirements to be ordained, commissioned or credentialed according to the practices of an organized religious group, and has completed, one unit of Clinical Pastoral Education (CPE); or has a minimum of a bachelor's degree with emphasis in counseling or related subjects and has, within ninety days of hire, completed specific training to include: common spiritual issues in death and dying; belief systems of comparative religions related to death and dying; spiritual assessment skills; individualizing care to patient beliefs and varied spiritual practices/rituals. [An employee who meets the above criteria except for the formal education may function as a hospice chaplain with oversight provided by one so credentialed.]
Minimum Work Experience:
Experience in working with patients and families dealing with life threatening illness and death. Hospice experience preferred.
Certifications / Licenses:
A valid Driver's license is required. Pastoral certificate or diploma preferred.
Knowledge, Skills and Abilities:
· Assesses patient and family spiritual, psychosocial, and environmental
needs and intervenes as appropriate.
· Assists family with funeral arrangements by conducting arrangements for funeral or memorial services when indicated.
· Communicates with patient's clergy by contacting them as appropriate and
as desired by patient and family.
· Identifies community resources for delegation of specific spiritual care
needs of the patient and family.
· Maintains productivity standards by performing duties in an efficient and
effective manner, and attends required in-services.
· Participates in weekly hospice interdisciplinary team meetings, and
reports all accidents or unusual symptoms of patients to the Nurse Manager.
· Provides bereavement follow-up services.
· Provides safe, competent, age-appropriate care, completing documentation
within established time frames.
· Works with staff, clergy, and community groups to enhance sensitivity to
the spiritual concerns of patients and families experiencing terminal illness and loss.
· Oversees Memorial Services.
· Tracking and making all bereavement contacts.
· Responsible for distributing bereavement materials per bereavement schedule.
Mental / Physical Requirement:
(May be met with appropriate accommodations if deemed necessary): Stress may be experienced from daily encounters with people experiencing sometimes severe manifestations of grief. Ability to be open, flexible, and ecumenical. Ability to receive and express detailed information through oral communications, visual acuity, and the ability to read and understand written directions. Excellent interpersonal and organizational skills. Ability to stand and walk for long periods of time and to walk up and down flights of stairs. Ability to safely operate an automobile.
Work Environment:
Field positions will be exposed to various unfamiliar conditions which may include, but are not limited to: patient homes, nursing homes, assisted living facilities, doctor's offices and hospitals. Reasonable accommodations may be made to enable individuals with disabilities to perform the essential functions. The noise level in the work environment is usually moderate.