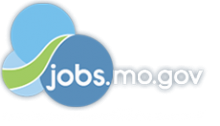 Job Information
Cogent, Inc.

Receptionist (temporary/part-time)

in

Riverside

,

Missouri
Receptionist (temporary/part-time)
About the OrganizationCogent is a growing, midwest company that provides creative and innovative fluid processing solutions. Our companies include Automatic Engineering, BRI, Fluid Equipment, Lee Mathews, Industrial Measurement and Control, iME Solutions, Vanco, Vandevanter Engineering, Velocity and Water Technology Group. Cogent companies are committed to providing compelling, pertinent and logical solutions while serving the local Industrial, Municipal, Commercial Building Trades, Oil & Gas markets. Our people make the difference. Our shared values define us as a team and bring our vision to life. We are an employee-owned business where more than 200 employee-owners expect their teammates to work hard, be creative, and get engaged and together we build our future and share in the outcome!
Description
Our Corporate office is currently seeking a friendly and outgoing individual to fill a temporary part-time role at our Riverside, Missouri location.This temporary role will consist of a 20-hour workweek/four afternoon hours Monday – Friday from mid-June to mid-October.
The temporary receptionist position includes the following job functions:
Answers phones for multiple branches, screens and routes calls.

Responds to customer inquiries, requests, and complaints.

Stays abreast of staff movements in and out of organization to better direct calls.

Assists in general office duties and projects that can be done while answering the phones.

Performs other duties as assigned.
This position requires a high school diploma and one or more years of experience performing receptionist duties within an office setting. Previous experience with multiple-line Cisco systems preferred but not required. Previous administrative support experience is also preferred.
PositionReceptionist (temporary/part-time)
Position Requirements
Qualified applicants will also possess the following knowledge, skills and abilities:
Excellent customer service, interpersonal and phone etiquette skills.

Excellent verbal and written communication skills.

Proficiency in MS Word, Excel and Outlook.

Ability to perform tasks with high attention to detail and accuracy.

Ability to multi-task, organize, and prioritize work.

Ability to remain calm in a fast-paced, changing environment.

Ability to work alone and within a team environment.

Ability to sit at a computer for long periods of time.
Cogent is a fun and rewarding place to work. If you are looking for a temporary part-time position, please apply! https://cogentcompanies.com/careers/
EOE StatementCogent, Inc. is an equal opportunity employer. All qualified applicants will receive consideration for employment without regard to race, religion, color, national origin, sex, age, genetic information, sexual orientation, gender identity, status as a protected veteran, or status as a qualified individual with a disability, or any other characteristic protected by applicable Federal, State or Local law.
Exempt/Non-ExemptNon-Exempt
Full-Time/Part-TimePart-Time
LocationKansas City (Cogent)
CategoryAdministration
DivisionCogent, Inc.
This position is currently accepting applications.