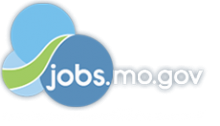 Job Information
NorthPoint

Lease Compliance Coordinator

in

Riverside

,

Missouri
Lease Compliance Coordinator
Riverside, MO

We're hiring!
Interested in working atNorthPoint? Interested in being aLease Compliance Coordinatorhere? We can't wait to talk to you!
Who We Are
NorthPoint is a place where we strive to inspire, share, commit and join together to achieve a common goal. Our core values set the foundation of our culture and guide us in every business decision. The health of our employees and candidates is our top priority, we will be conducting our hiring process virtually and conducting phone or video interviews throughout most of our hiring process. We will provide all candidates selected for interviews with the required meeting instructions.
"We truly believe, and I'm convinced, we have some pretty incredible assets. But those assets have all come from our people." - Nathaniel Hagedorn | CEO.
What You'll Get:
At NorthPoint Development, we ask a lot of our employees, which is why we give so much in return. In addition to your competitive salary, medical/dental/vision plan, and matching 401(k), we put employees first with the following perks:
Keep Money in Your Pocket:NorthPoint pays for 85% of the premiums for our medical, dental and vision plans. Not to mention up to a $2000 deposit in a Health Savings Account, annually.
Dress:Comfortable business casual with jeans everyday
Food:Catered lunches M-F
Stress Relief:FREE chair massages and Gym Reimbursement
What You'll Do
80% – Daily Functions
Ensure that lease files are properly maintained and kept up to date in accordance with company policy

Prepare and maintain appropriate tenant lease files, records, correspondence, and file notes

Ensure that the tenants are meeting the lease requirements for insurance administration

Aid in internal lease audits

Work directly with tenant to obtain executed estoppels and SNDAs, as well as tenant financials/EIN/OFAC search

Prepare ROFR notices for applicable tenant leases

Complete the initial set up, maintenance and termination for all commercial leases, including new building set up, new lease entry, existing lease modifications and existing leases

Set up building area and property configuration upon acquisition of new properties

Create and maintain lease abstracts for all commercial leases

Assist with the creation and processing of lease termination and tenant move-outs

Ensure that tenants are meeting the lease requirements for insurance administration
20% – Additional Tasks
File and track brokerage commission invoices for payment

Coordinate and manage business development site plan requests and final presentations

Assist with execution and management of contracts and front-end lease administration

Other responsibilities as assigned
Who You Are
Excellent writing skills are critical for this position. Strong proofreading skills with a demonstrated ability to recognize proper use of grammar, punctuation, and spelling

Ability to think independently and analytically and make recommendations accordingly.

Must be able to interact with all levels and disciplines of employees and develop relationships to assist in managing the requirements of the job
What Experience/Skills You'll Need
Bachelor of Science in business or relevant work experience

3+ years of commercial lease experience, with familiarity with NNN, modified and gross leases.

Strong working knowledge of general office equipment (copiers, fax machines, and scanners).

Demonstrated skill with Microsoft Office Suite, Adobe, and Google Workspace.

Familiarity with real estate software such as Yardi and a CRM like Salesforce.
We are an equal opportunity employer. All qualified applicants will receive consideration for employment without regard to race, color, religion, sex, sexual orientation, gender identity, national origin, disability or veteran status.