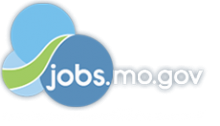 Job Information
YMCA of Greater Kansas City

Healthy Living Director-Riverside

in

Riverside

,

Missouri
Under the supervision and direction of the Executive Director or Associate Executive Director and in accordance with the mission, character development and values of the Y, the Healthy Living Director will provide premiere membership service and retention programs by planning, budgeting, promoting and implementing all wellness, membership and financial development programs to ensure growth and development of the YMCA of Greater Kansas City.
The Healthy Living Director-Riverside serves as the on-site contact for the Riverside Community Center operated by the YMCA and supervises all membership associates for this center.
Principal Activities
Must support the mission of the YMCA of Greater Kansas City and promote the character development values Caring, Honesty, Respect and Responsibility.

Design and maintain a diverse schedule of activities, classes and programs for members of all abilities and wellness levels.

Prepare and evaluate monthly reports.

Interview, hire, schedule, discipline, and supervise qualified staff.

Evaluate staff on a regular basis.

Maintain accurate and complete personnel files including staff certifications.

Conduct department staff meetings on a regular basis.

Prepare annual and monthly budget.

Keep knowledgeable in the areas of exercise science, nutrition, CPR, first aid, choreography, exercise trends, etc. through required Y and national continuing education units.

Be responsible for reading, understanding and following YMCA of Greater Kansas City Wellness Manual.

Attend community functions and events to promote the Y, its mission and programs. ∙ Maintain a safe and clean, well organized wellness area, aerobics studio, office and service areas. ∙ Develop retention and sales initiatives.

Ensure follow-up of tours that directly relate to health and wellness and provide training to center and association staff on regular basis.

Participate with association health and wellness team.

Must participate in the YMCA of Greater Kansas City's Annual Mission Campaign.
Minimum Qualifications
Must have a minimum of two years experience in this or a related field.

Must have at least a four-year college degree in health related field of study.

Current CPR (child and adult), AED, Oxygen, and First Aid.

YMCA Group Exercise Instructor and/or YMCA Foundations of Strength and Conditioning. ∙ ACE or AFAA Group Exercise Instructor certification and/or a personal training certification that is accredited through the National Commission for Certifying Agencies.

Must be able to relate to people on all levels in a friendly and consistent manner. ∙ Must be able to reflect a positive attitude.

Must be able to manage and monitor department budget.

Minimum of two years supervisor experience and ability to direct a team.

Ability to make independent and sound decisions in a fast paced environment. ∙ Articulate with high skills in written communication.
Physical Demands
The physical demands described here are representative of those that must be met by an employee performing the essential functions of this job. Individuals may need to sit or stand as needed. The job may require walking primarily on a level surface periodically throughout the day. Reaching above shoulder heights, below the waist or lifting as required to file documents or store materials throughout the workday. Proper lifting techniques required.
After Hire Requirements
YMCA of Greater Kansas City new employee training courses within 15 days.

Health Assessment training within 60 days.

CLASS training within 90 days.

Supervisor's Overview within 90 days.

YMCA Healthy Lifestyle Principles within 90 days.

YMCA Group Exercise Instructor within one year.

YMCA Foundations of Strength and Conditioning within one year.

Completion of professional development plan within three years.
Req No: 2020-5487
Mid: USD $44,786.00/Yr.
Position Hours: Normal hours include weekdays. Some weekends and evenings may be required.
External Company URL: http://www.kansascityymca.org/
Street: 4498 NW High Drive