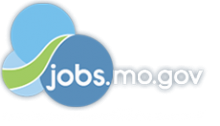 Job Information
HCA, Hospital Corporation of America

Manager of Contract Operations

in

Republic

,

Missouri
ROi, an affiliate of HealthTrust, is a leading integrated supply chain organization transforming healthcare. At ROi, you'll earn competitive rewards and benefits, and be presented with ample opportunities to learn, grow and innovate. If you have a passion for shaping how high-quality patient care is delivered in a cost effective manner, consider a career with us.
We offer you an excellent total compensation package, including competitive salary, excellent benefit package and growth opportunities. Your benefits include 401k, PTO medical, dental, flex spending, life, disability, tuition reimbursement, employee discount program, employee stock purchase program and student loan repayment. We would love to talk to you about this fantastic opportunity.
Overview Provide leadership, coordination and administration for a specific portfolio of contracts, programs and services. Negotiate and implement purchase agreements encompassing all aspects of the specific portfolio for group purchasing including contracting for equipment, supplies, equipment service, contracted services and related distribution and general services. Efforts are focused on maximizing quality and service while achieving standardization, cost control and performance improvement.
Responsibilities * Develop, negotiate and manage a portfolio of contracts focusing on maximizing service and quality, minimizing cost and integrating organizational goals with system objectives related to the acquisition of products and services. * Lead ROi through aggressive negotiation strategies that continue to improve our unit cost position. * Develop and direct contract management programs that include, but are not limited to, compliance reporting processes and clinically supported product standardization teams. * Utilizing strong communication and interpersonal skills, present to appropriate groups' information related to identified opportunities, their implementation, and post decision results in order to maximize effectiveness of the service and cost management activities. * Achieve revenue budget for contracts under direct management. Includes all aspects of revenue (Administrative Fees, Tracing Fees, Private Label, Bulk/Investment Buys, Channel Fees, etc.) Document community value through incremental savings and/or rebates on new/renegotiated contracts. * Working in collaboration with Capital, Performance Consulting and/or Mercy Leadership, develop contracting strategies. * Lead negotiation efforts with vendors. As an outcome of negotiation efforts, deliver savings to Mercy (as compared to market rates). Qualifications * Bachelor's Degree in respective discipline or four years additional applicable industry experience. Master's degree preferred. * Ten years experience in respective field. Three years industry experience in either vendor, Group Purchasing, IDN contract and/or Supply Chain experience. * Proven contract negotiation skills * General knowledge of material management, contract management and reporting systems * Financial acumen * Ability to travel up to 20% Core Competencies * Live the ministry * Demonstrate commitment to the mission * Engage others * Team membership * Innovate and implement * Identify improvements * Cultivate customer experience
Our teams are a committed, caring group of colleagues. We have a passion for creating positive patient interactions. If you are dedicated to caring for the well-being of others, this could be your next opportunity. We want your knowledge and expertise!
If you are looking for an opportunity that provides satisfaction and personal growth, we encourage you to apply. We promptly review all applications. Qualified candidates will be contacted for interviews. Unlock the possibilities and apply today!
Job: *Directors & Managers
Title: Manager of Contract Operations
Location: Missouri-Republic-Custom Pack Solutions
Requisition ID: 27541-21200