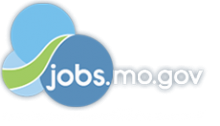 Job Information
ICONMA, LLC

Recruiter

in

Remote

,

Missouri
Job Description
This role will be focused on Engineering recruiting. Partner with Engineering hiring managers to understand their needs, develop a comprehensive recruitment strategy and facilitate all aspects of the hiring process (including candidate sourcing/screening, selection, offer presentation/negotiation, and preliminary onboarding). Proactively communicate with hiring managers and candidates throughout the process.

Proactively source qualified candidates utilizing all of our sourcing tools and platforms while exploring additional options, ensure a diverse candidate pool, and build networks/pipelines to ensure that critical positions can be filled quickly.

Identify new and creative candidate sources (to complement traditional/existing sources).

Actively lead, support and implement clients diversity recruiting strategies and efforts.

Identify process improvement opportunities and share best practices (related to candidate sources, diversity recruiting, candidate pipelining, etc.) with team members.

Ensure that the hiring process is conducted in a values-based and defensible manner. Ensure that the appropriate process and selection related documentation is completed and maintained. Stay abreast of legal and regulatory requirements associated with the employee selection process.

Collaborate with HR team members to ensure that job descriptions are marketable and clear and that position qualifications are aligned with the responsibilities of the role. Thoroughly pre-screen candidates to ensure that they meet the requirements of the position. Present a high quality slate of candidates to the hiring manager for consideration.

Qualifications:

Bachelors Degree from an accredited college or university is required.

Three or more years of professional-level recruiting experience required. Experience recruiting within a large corporate environment preferred. Technical recruitment experience preferred.

In addition to the above qualifications, the successful candidate will demonstrate: - Proven experience engaging candidates through targeted direct sourcing. - Business acumen, including the ability to articulate business priorities and issues to potential candidates. - The ability to think through creative, business-oriented solutions to recruiting challenges. - Strong communication, networking and consultation skills. - The ability to build relationships and work effectively with peers and all levels of leadership. - Strong working knowledge of an applicant tracking system (preferably Workday), MS Word, MS PowerPoint, and MS Excel required. Proficient in developing complex Boolean search strings. - Experience with internet recruiting tools (not all inclusive): LinkedIn, Indeed, etc. Uncompromising integrity and ability to maintain strict confidentiality. As an equal opportunity employer, ICONMA prides itself on creating an employment environment that supports and encourages the abilities of all persons regardless of race, color, gender, age, sexual orientation, citizenship, or disability.