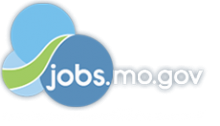 Job Information
MasterCard

Senior Software Performance Engineer in Test

in

O'Fallon

,

Missouri
Our Purpose
We work to connect and power an inclusive, digital economy that benefits everyone, everywhere by making transactions safe, simple, smart and accessible. Using secure data and networks, partnerships and passion, our innovations and solutions help individuals, financial institutions, governments and businesses realize their greatest potential. Our decency quotient, or DQ, drives our culture and everything we do inside and outside of our company. We cultivate a culture of inclusion at https://www.mastercard.us/en-us/vision/who-we-are/diversity-inclusion.html for all employees that respects their individual strengths, views, and experiences. We believe that our differences enable us to be a better team – one that makes better decisions, drives innovation and delivers better business results.
Job Title
Senior Software Performance Engineer in Test
Overview:
As part of an exciting, fast paced environment developing digital identity and security solutions in the mobile and e-commerce space, this position will provide technical expertise within the development lifecycle for new products and services.
Digital Identity: Everything you need to prove you are you – right in your pocket. It is digital wallet to hold your personally identifiable information such as Drivers License and Passport information so that you are in control of your information right on your phone and will release to anyone only by your consent. Digital Identity is an important asset and Mastercard ID Service helps to keep it in your control.
• Are you interested in re-defining how MasterCard does digital identity today?
• Have you ever brought a product to market on a global scale?
• Are you motivated to stay on cutting edge of technology?
Performance Engineer:
• This position will focus on performance engineering and functional (25%) testing processes for various Mastercard applications.
• This position will own performance testing of entire Digital Identity area, working in collaboration with the architects and other functional test engineers.
• This position will provide leadership on areas of execution for functional, non-functional, white box, integration and reliability testing for applications keeping automation in mind.
• Drive adoption of development standards and Mastercard engineering principles early in the life cycle through improved unit testing and code coverage, acceptance test automation, quality gating reviews for promotion of software, and continuous integration.
• Position will lead the development and maintenance of automated testing frameworks.
• All About You
• Bachelor Degree in Computer Science or equivalent work experience with hand on technical and quality engineering skills.
• Excellent technical acumen, strong organizational and problem-solving skills with great attention to detail, critical thinking, solid communication and proven leadership skills.
• Solid leadership and mentoring skills with the ability to drive change.
• Sound knowledge of Java, Eclipse IDE, Spring, JUnit, SOAP UI Pro, Selenium, Jbehave/Cucumber frameworks, Databases, APIs (REST/SOAP), code review and scanning tools and configuration, branching techniques.
• Exposure to DevOps practices (continuous integration and delivery, tools such as Jenkins).
• Experience in testing Web services and Web projects.
• Experience in Behavior Driven Development (BDD).
• Expertise in agile delivery, software testing standards, methods and conventions.
• Exposure to application performance monitoring tools such as Dynatrace and Splunk desirable.
• Exposure to Chaos, software security and crypto testing practices preferable but not mandatory.
Responsibilities
Involve in requirement review and Performance testing activities to ensure the quality & functionality of assigned developed systems.
• Experience in performance testing tools such as LoadRunner, JMeter & monitoring tools such as Dynatrace.
• Prepare Performance Test Plans and Test strategy covering environment, test execution & test Summary reports.
• Designed & conducted different types of test like Load Testing , Stress testing & Endurance Testing
• Monitor Application, web server performance counters like CPU, memory , JVM heap to identify the performance bottlenecks
• Attending & conducting conference calls
• Adhere to and enforce consistent company & department testing standards.
Functional Engineer/Tester:
• Automation experience with BDD.
• Selenium & API testing
• Work to minimize manual testing by identifying high-ROI test cases and automating them
• Be an integrated part of an Agile engineering team, working interactively with software engineers, testing engineers and product managers from the beginning of the development cycle
• Help ensure functionality delivered in each sprint is tested as features are delivered
• Utilize automation wherever possible; supplement with manual testing, if needed.
• Manage multiple priorities and tasks in a dynamic work environment
Nice to Haves
• Experience working with relational databases and working knowledge of SQL
Due to COVID-19, most of our employees are working from home. We've implemented a virtual hiring process and continue to interview candidates by phone or video and are onboarding new hires remotely. We value the safety of each member of our community because we know we're all in this together.
Mastercard is an inclusive Equal Employment Opportunity employer that considers applicants without regard to gender, gender identity, sexual orientation, race, ethnicity, disabled or veteran status, or any other characteristic protected by law.​
If you require accommodations or assistance to complete the online application process, please contact reasonable.accommodation@mastercard.com and identify the type of accommodation or assistance you are requesting. Do not include any medical or health information in this email. The Reasonable Accommodations team will respond to your email promptly.
Requisition ID: R-111164