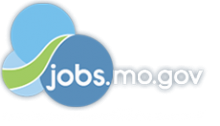 Job Information
Black & Veatch

Warehouse Associate - Telecom - North Kansas City

in

North Kansas City

,

Missouri
Warehouse Associate - Telecom - North Kansas City
Job Summary
Contract with potential to convert to a Black & Veatch professional as a Warehouse Associate in the North Kansas City Warehouse. Responsible for all clerical duties associated with a market project office, including maintenance of the material/inventory management system. This position is a warehouse position with significant interface requirements with discipline Construction, Engineering, Scoping and potential contact with client representatives. Assist Materials Manager with receipt and issuance of materials. Assist in performing daily operations for warehouse facility including material shipping, receiving and handling, inventory maintenance and control, filing of field requisitions, issuance of material, tools, equipment and fleet with significant interaction with construction teams and office personnel.
Key Responsibilities
• Filing, posting, and preparation of documents and forms.
• Monitor warehouse or distribution facility inventory levels.
• Maintaining site material needs including expediting as necessary.
• Coordinate with Subcontractors site material pickup at warehouse.
• Manage material returns and RMA process.
• Data entry into material/inventory management system.
• Other clerical duties as required.
• Assist Materials Manager as needed.
• Responsible for proper filing of all material related documents within project filing system.
• Individual contributor with no subordinates.
• Ensures all tools and equipment are received, inspected, stored, maintained and issued in a timely and compliant manner.
• Ensures compliance with appropriate corporate and warehouse specific procedures that insure that sound business practices are maintained.
• May use forklift as needed.
• Participate in all safety related processes and programs as requested. Engage with your work team to ensure we achieve zero injuries. Understand that no job is so important that your safety and that of your crew will be compromised. Watch for hazards and report any concerns to your supervisor or safety professional. If needed, use your stop work authority until the issue is resolved.
• Report all accidents and near misses to supervisor; participate in investigation process as needed.
• Participate in all pre-job work planning and safety discussions. Identify safety hazards you or other employees may be subject to and take all necessary corrective action to eliminate and/or mitigate hazards.
• Understand and respond appropriately to all safety hazards and warning devices (i.e. back-up alarms, smell of smoke, different colored warning tags, warning sirens).
• Follow established safety rules and regulations and maintain a safe and clean work environment.
• Produce quality work, meeting requirements of plans, specifications and industry standards.
• Comply with Company Code of Conduct and jobsite policies.
• Perform all other job-related duties as requested by supervisor.
Management Responsibilities
Individual Contributor
Preferred Qualifications
•Prefer 2+ years warehouse experience
•High School Diploma, some college preferred
•WMS and MS Office knowledge/experience a plus
•Procurement, Material Coordination, Forecast/Demand Planning and/or Construction Experience preferred
Preferred Skills:
• Proficient Attention to Detail
• Proficient Communication - Written and Oral
• Proficient Computer - Database and MS Office
• Strong Data Entry
• Proficient Mathematics
• Basic Organizing Data
• Basic Problem Solving
• Forklift certified
• Preferred Competencies: • Action oriented • Collaborates • Communicates effectively • Customer focus • Drives results • Situational adaptability
Minimum Qualifications
At least 1 year of experience working in a warehouse or similar work environment, and a strong working knowledge of warehouse and receiving. Must have working knowledge of and experience in material shipping, receiving and handling, inventory management, and the issuance of materials, tools, and equipment. Ability to understand and follow directions. Must be at least 18 years of age.
All applicants must be able to complete pre-employment onboarding requirements (if selected) which may include any/all of the following: criminal/civil background check, drug screen, and motor vehicle records search, in compliance with any applicable laws and regulations.
Certifications
Work Environment/Physical Demands
Typically, a mixture of office, warehouse, laydown yard, and construction project site environment.

Requires working in cramped work spaces and getting into awkward positions.

Requires working in very hot (above 90 F degrees) or very cold (below 32F degrees) temperatures and exposure to inclement weather such as dust, wind, snow, rain, etc.

Requires working in extremely bright or low lighting conditions.

Includes exposure to sounds and noise levels that are distracting or uncomfortable.

Work around hazardous equipment.

Requires exposure to high places.

Lift and carry heavy items weighing up to 50 pounds.

Stand, Kneel, Bend, Stoop, move in and around confined and cluttered places, and uneven areas, see and hear naturally or with correction.

Full range of motion and flexibility consistent with requirements of the job duties.

Requires using hands to handle, control, or feel objects, tools or controls according to a set procedure.

Requires repetitive movement.

Climb and maintain balance on steel framework, stairs, ladders and scaffolds.

Work up to 12-hour shifts doing hard physical labor in varying temperature extremes and other outside conditions.
Salary Plan
GEN: General Services
Job Grade
002
Nearest Major Market: Kansas City
Job Segment: Engineer, Construction Engineer, Engineering