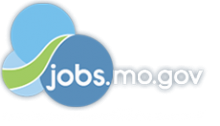 Job Information
Graham Packaging Company

Packaging Specialist (Union)

in

North Kansas City

,

Missouri
Overview
Graham Packaging Company has openings for Packaging Specialists based at our North Kansas City, MO Plant located at 1253 Murray Drive.
The starting pay for this job is $15.44 per hour.
Packaging Specialists are responsible for general housekeeping of the production area, case making, inspecting, and packing of finished product in accordance with established procedures, specifications and other guidelines. The primary duties of a Packaging Specialist include:
Understands, follows and enforces all established safety, health, quality GMP and Company policies, procedures and recognized practices.

Understands, follows and enforces all established policies, procedures and recognized practices.

Participate in continuous quality improvement projects and other related activities as assigned.

Visually inspect finished product for defects before packing to ensure quality.

Follow written packing instructions.

Notify supervisor or lead of potential problems with finished product and/or machinery.

Grind bottles as necessary, checking for contamination before grinding

Open and inspect bundles of corrugated material and check for proper printing and defects.

Stack case/dividers on carts and feed individual cases and dividers into case forming machine.

Use case making equipment in a safe manner.

Notify the appropriate coworker or assignee when supplies at the machine need to be replenished.

Communicate with incoming shift or line replacement on any problems with quality, machine, and packing configurations.

Assist with rework and heldware to ensure effective completion.

Assist in the training of regular and temporary workforce in stacking, packing quality, and case machines.

Keep work area and other facilities clean, orderly and safe.

Complete written documentation as required.

Limited travel may be required
Qualifications
Previous manufacturing experience a plus.
Packaging Specialists are required to interact with managers, employees, vendors, and customers. Therefore, the following skills and proficiencies are also essential requirements of the position:
Ability to maintain regular, predictable, and punctual attendance.

Computer usage and typing skills are essential.

Excellent verbal and written communication, including the ability to effectively communicate with internal and external customers.

Must be able to work under pressure and meet deadlines, while maintaining a positive attitude and providing exemplary customer service.

Ability to work independently and to carry out assignments to completion within parameters of instructions given, prescribed routines, and standard accepted practices.

Communicates effectively: conveys facts and information clearly both verbally and orally.

Collaborates well with others: proactively contributes to group objectives; volunteers to help others.
Job Locations US-MO-North Kansas City
ID 2021-1957
Category Manufacturing Operations
Type Full-Time
We believe in equal opportunity for all job candidates, and we do not discriminate on the basis of race, creed, color, ethnicity, national origin, religion, sex, sexual orientation, gender expression, age, physical or mental ability, veteran status, military obligations or marital status. Download these flyers to learn more about our company's policies, including our participation in E-Verify.