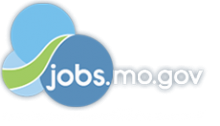 Job Information
North Kansas City Hospital

Clin Informatics Nurse

in

North Kansas City

,

Missouri
SUMMARY: Under the direction of the Director of Clinical Informatics and Coordinator is responsible for the development and day to day operations of the Electronic Medical Record and processes. Provides proactive management of complex applications in a highly integrated environment. In addition to performing daytoday application support responsibilities this position serves a consultative role for customers;working with endusers to design efficient workflows that make the most of available automation. The Clinical Informatics Nurse is responsible for running customer facing Change Advisory Boards, Change Control and for maintaining customer engagement.
EXPERIENCE: 35 years in clinical field; Minimum 1 year experience in information systems/application support preferred.
SPECIAL SKILLS: Cerner Applications Expertise; Software Tools MS Office Suite, MS Access.
OTHER: Conflict Management/Negotiation skills, Quality Improvement Methodologies. Strong interpersonal and communication skills, ability to speak effectively in groups and interact professionally in a variety of settings.
LICENSE/CERT: Required: RN (Registered Nurse) State of Missouri, Informatics Certification
EDUCATION: Required: Bachelors - Clinical Field of Practice