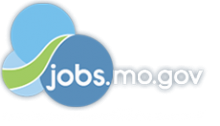 Job Information
Lumen

Project Manager, Communications - Seasonal - Work From Home

in

Missouri
About Lumen
Lumen is guided by our belief that humanity is at its best when technology advances the way we live and work. With 450,000 route fiber miles serving customers in more than 60 countries, we deliver the fastest, most secure global platform for applications and data to help businesses, government and communities deliver amazing experiences. Learn more about Lumen's network, edge cloud, security and communication and collaboration solutions and our purpose to further human progress through technology at news.lumen.com, LinkedIn: /lumentechnologies, Twitter: @lumentechco, Facebook: /lumentechnologies, Instagram: @lumentechnologies and YouTube: /lumentechnologies.
The Role
As a Project Manager for Corporate Communications, you will provide project management, analytical and problem-solving guidance to support strategic and tactical initiatives. This role will partner closely with the Corporate Communications Lead Project Manager to improve operational performance related to planning, execution and results measurement. You will be a self-starter who can work in a rapidly changing industry; tolerate ambiguity and demonstrate problem-solving leadership
The Main Responsibilities
Work with the Corporate Communication teams to identify scope and drive critical projects and initiatives.

Organize and track major projects while promoting collaboration and coordination across Lumen's cross-functional teams.

Organize and manage corporate communication campaigns from intake and refinement to execution and delivery across internal, external, social media, and creative channels.

Monitor and maintain our project tracking systems on a day-to-day basis, including the corporate communication campaign calendar and creative deliverables

Communicate status and results from our initiatives to the Corporate Communications organization and to key stakeholders across the business.

Help to guide quantitative measurement and analyses that translates data into actionable insights

Motivate colleagues and team to achieve aggressive goals and objectives
What We Look For in a Candidate
Superior organizational and prioritizing skills with the ability to multi-task and manage ambiguity effectively

BA/BS or equivalent degree or certification is preferred.

Demonstrated ability to lead through influence and build high-performing project teams that deliver significant business value

Distinctive problem solving and analysis skills and strong business judgment

Strong skills in Microsoft technology products, including Teams, SharePoint, Excel, Word, PowerPoint.

Self-motivated, able to manage and prioritize multiple tasks, projects, and clients in parallel in a time sensitive environment

Strong communication skills and ability to creatively approach problem solving
Preferred
Project management experience

Experience with project management or analytics platforms such as Microsoft Project, Workfront, MS Power BI or Tableau a plus

Knowledge of process improvement and project management methodologies such as Six Sigma, Operations Science, SDLC and Agile software development methodologies

Familiarity with campaign metrics and reporting
What to Expect Next
Requisition #: 248527
EEO Statement
We are committed to providing equal employment opportunities to all persons regardless of race, color, ancestry, citizenship, national origin, religion, veteran status, disability, genetic characteristic or information, age, gender, sexual orientation, gender identity, marital status, family status, pregnancy, or other legally protected status (collectively, "protected statuses"). We do not tolerate unlawful discrimination in any employment decisions, including recruiting, hiring, compensation, promotion, benefits, discipline, termination, job assignments or training.
Disclaimer
The above job definition information has been designed to indicate the general nature and level of work performed by employees within this classification. It is not designed to contain or be interpreted as a comprehensive inventory of all duties, responsibilities, and qualifications required of employees assigned to this job. Job duties and responsibilities are subject to change based on changing business needs and conditions.
Salary Range
Salary Min :
36090
Salary Max :
80280
This information reflects the anticipated base salary range for this position based on current national data. Minimums and maximums may vary based on location. Individual pay is based on skills, experience and other relevant factors.
This position is eligible for either short-term incentives or sales compensation. Director and VP positions also are eligible for long-term incentive. To learn more about our bonus structure, you can view additional information here. (https://jobs.lumen.com/global/en/compensation-information) We're able to answer any additional questions you may have as you move through the selection process.
As part of our comprehensive benefits package, Lumen offers a broad range of Health, Life, Voluntary Lifestyle and other benefits and perks that enhance your physical, mental, emotional and financial wellbeing. You can learn more by clicking here. (https://centurylinkbenefits.com)
Note: For union-represented postings, wage rates and ranges are governed by applicable collective bargaining agreement provisions.
Salary Range
Salary Min :
36090
Salary Max :
80280
This information reflects the base salary pay range for this job based on current national market data. Ranges may vary based on the job's location. We offer competitive pay that varies based on individual experience, qualifications and other relevant factors. We encourage you to apply to positions that you are interested in and for which you believe you are qualified. To learn more, you are welcome to discuss with us as you move through the selection process.